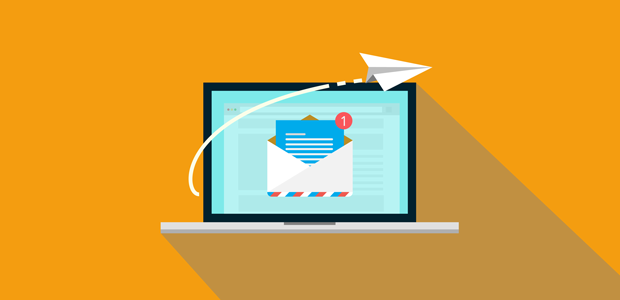 4 steps to an email marketing campaign
Marketing expert Philip Bacon shares his four-step beginner's guide to building a successful email marketing campaign.
Step 1: Choose Your Platform
When it comes to finding a platform to send out your marketing emails, there are several choices out there costing anywhere between nothing and 100s of pounds per month. The choice you make should depend on how many emails you want to send each month and how many contacts you have. If you want something easy and user friendly you've got platforms like MailChimp. When you're more experienced, you can move over to something like HubSpot or even Salesforce marketing cloud with more in-depth tools. 
Step 2: Create Your Email List
Getting people to sign up to your marketing email list can be a struggle - but a short list with high-quality subscribers who engage with you is better than a long list of people who ignore your emails. Prioritise transparency and tell them exactly what they're going to get, how often you're going to email them and educate them on why they should be part of your list - then those who sign up to your list will be much more likely to buy what you're selling.
Step 3: Promote Your List
The first thing you should do is add your list to your website - provide forms directly on the home page or use pop ups to capture data. You can also post on social media and ask people to sign up - when using social media to promote your list, you should drive people to a dedicated landing page so you can see exactly how effective your campaign is. If you've got a brick-and-mortar store, you can put sign up messaging around the shop, on receipts and even have a tablet at the till where people can sign up without having to use their own device. Make sure you also email your existing subscribers and ask them to encourage their friends and family to sign up - incentivise them with discount codes, free products/services, or a loyalty scheme.
Step 4: Send Your First Email
The first email you send needs to set the tone for what you're going to be sending going forward. This can be a welcome email to your new subscribers, or if you're selling a product, make sure the email features pictures (with alternative text and without a huge file size), pricing, how customers can order it (with a link) and how long it takes for it to arrive. Your email should be no more than 200 words and should feature a strong subject line that succinctly and accurately outlines the content of the email. Lastly, make sure to include an unsubscribe link at the bottom of all your emails. Obviously, you don't want people to unsubscribe, but if your marketing emails are bothering someone, you want them to have the option to stop receiving them before they actually begin to harm your chances of making a sale.