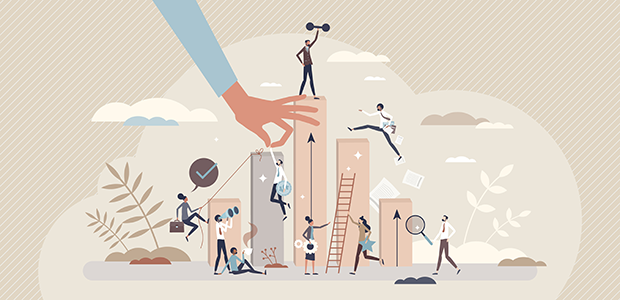 Is 2022 the next great year for entrepreneurialism?
Research into entrepreneurial and organisational success has uncovered a previously overlooked trend, ahead of the turn of the new month and the start of a new lunar year.
Ahead of 1 February 2022, which marks the start of a new year in the Chinese lunar calendar, business researchers report that the Year of the Tiger has a significant correlation to some of the world's biggest business successes.
The Year of the Tiger, an occurrence which happens once every 12 years, and which last occurred in 2010, followed by 1998, 1986, 1974, 1962, 1950 is the zodiac which coworking company WeWork, internet behemoth Google and online payments giant PayPal were founded in.
The zodiac is also the birth sign of British businessman Richard Branson, and steel magnate, Lakshmi Mittal, both born in 1950. The pair are currently worth a combined £20bn.
Other businesses founded by entrepreneurs in the Year of the Tiger include  the number one crowdfunding platform GoFundMe (2010), furniture retailer Made.com (2010), sportswear brands Lulu Lemon and Sweaty Betty (1998), China's largest retailer and member of the NASDAQ100 and Fortune Global 500 company, JD.com (1998), natural drinks brand Innocent (1998), online travel company LastMinute.com (1998), gaming company Ubisoft (1986), toy retailer Smyths (1986) grocer retailer Walmart (1962) and the multinational coffee chain Dunkin Donuts were founded during the Year of the Tiger.
Lee Murphy, Managing Director at The Accountancy Partnership, said: "There are millions of businesses founded each year around the globe, so there may well be a trend which correlates with the Chinese zodiac and lunar calendar. A further look at the economic climate around these years shows that conditions have been favourable with the world emerging from a global recession in the previous cycle – 2010 – and the economy enjoying the heyday of the dot com boom in the instance before that – 1998."
"Quirks and trends are always interesting, and looking at what new business founders can learn from those who have done it before them is important. Much like we're seeing in 2022, following a global economic crisis caused by the COVID pandemic, in the last Year of the Tiger, 2010, the global job market began to improve after its most severe downturn since the Great Depression. Hopefully, there are many reasons for businesses and budding entrepreneurs to be confident."
The Accountancy Partnership has also carried out research into the most common reasons for starting your own business, which revealed that 47% did so for financial reasons and to earn more money, while 40% did so for improved personal development opportunities.
According to Hong Kong-based astronomer, Jupiter Lai, the transition to Tiger will increase the overall energy level bringing more motivation than the passive Ox - 2021. Character traits of the Tiger zodiac include being brave, competitive, and confident also lend themselves to successful business founders.