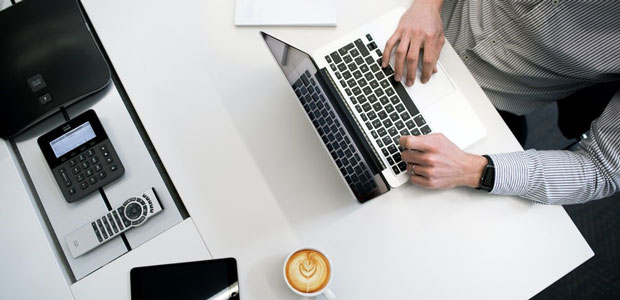 10 tips for small business owners to COVID-proof the office
Lockdown rules in the UK are easing up and Brits are slowly starting to go back to work in their offices. So what can employers do to ensure their office space is a safe working environment and keep their employees comfortable and safe during this time?
To help small businesses prepare for a new way of working in their offices post-lockdown, Small Business Prices has put together a list of 10 tips for employers to COVID-proof their offices in order to reduce risk and protect employees' physical and mental health.
1) Reduce the number of people using the office
Adjusting to being back in a shared office space with other people takes some time. To make it easier to follow social distancing rules, it's a good idea to reduce the number of people using the office at any given time to avoid overcrowding, particularly if you have limited office space.

Keep a diary of who's using the office at any given time in a simple Google sheet calendar. This ensures live editing as employees 'book' days to work from the office. It also ensures you don't have too many people coming in to the office at once.
2) Set up socially distanced work stations
To ensure that everyone can meet social distancing rules while working from their desks, review the layout in your office and move desks further apart if possible. Ensure you rearrange desks so that people work side-by-side or facing away from each other rather than face-to-face.
An alternative for shared, longer desks could be following a zig-zag seating plan where team members using the same desk still are facing each other, but with the opposite workstation as well as the ones directly beside them on either side removed or left empty.

This way, the team members can use the same desk on both sides while following social distancing rules, leaving a two-metre distance between each team member when sat next to each other as well as across from each other.
3) Use floor tape to mark work areas
Socially distancing is the new normal, but measuring the appropriate distance by eye can be difficult. To make things easier, use floor tape to mark work areas so that employees can keep enough distance at all times without any confusion.
4) Set up anti-bac stations
Keeping our hands clean has never been more important - especially in common areas. Make sure that you have a sufficient supply of hand sanitiser as well as antibacterial spray and disposable tissues or antibacterial wipes for surfaces.

A great place to start is placing these cleaning products on each work station as well as all common areas, such as bathrooms, kitchen, reception area etc.
5) Disinfect common areas between every use
In addition to providing enough cleaning products for personal hygiene and workstations, make sure common areas are kept tidy so they are easy to clean with wipes and disposable tissues.
Encourage employees to spray any shared surfaces such as kitchen counters, lunch tables and working booths between each use.
6) Use signage and stickers as reminders 
Although social distancing and washing our hands frequently have been recommended since the early days of lockdown, maintaining it in practice can be easier said than done.
Set up reminder signs and stickers around the office to help everyone remember to keep a safe distance from colleagues. You can also invest in stickers that encourage washing hands for 20 seconds for bathroom and kitchen areas.
7) Consider working outside peak hours
In the midst of a pandemic, going back into an enclosed office space with other people can take a toll on employees' mental health.

If possible, consider flexible working hours so that employees can travel in to work outside of peak hours to avoid the busiest times on public transport. Offering this to employees can be a great compromise for employees worrying about going back to work.
8) Disposable hand towels for the toilet
To avoid any cross-contamination of bacteria in the office, remove any shared towels etc and replace them with disposable alternatives such as disposable tissues and antibacterial wipes in the bathrooms and kitchen.
9) Use remote working tools to avoid in-person meetings
Social distancing with a bigger group of people can be a challenge - especially in smaller office spaces. As video calls have become the new normal during lockdown, continuing this habit is a simple way to avoid overcrowding in office spaces and small meeting rooms.

If you haven't already, consider setting up a conference microphone and speaker in your meeting rooms for bigger meetings and calls involving several team members.
10) Communicate rules clearly to the employees
Adjusting to a new normal and being back at the office takes time. Make sure any new rules are clearly communicated to the whole team and don't be afraid to remind team members to socially distance or clean up after themselves to ensure everyone feels safe and comfortable in the office. 
For further tips and more in-depth advice on how to COVID-proof your office space, have a look at this guide provided by the UK government as well as this thorough list on top tips for a safe work environment, covering every area of the office in detail.