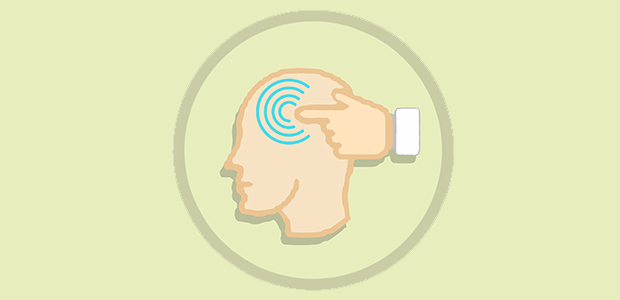 10 startups fighting mental health stigma
Mental health statistics are alarming, but startups can help, so let's celebrate those working to make mental health more accessible and fight stigma.
One in four UK adults experience a mental health concern in their lifetime, and many more know and/or care for people who do. One in six also report experiencing a common mental health problem like anxiety or depression in any given week in England. Despite this, only a third of adults with a common mental health problem are currently getting treatment.
Leading mental health ambassadors have used their platforms to make mental health more accessible. Dr Alex George, A&E and TV doctor, and ambassador for Mental Health 10 Downing Street has made lots of noise. He's used his platform to help end mental health stigma and campaign for greater mental health support in the wake of his brother's death from suicide.
There are startups making huge progress to removing the stigma from mental health, and working to improve the mental health of others. From apps to wearable tech, these startups have an innovative approach to tackling the mental health crisis. Here are just 10 startups changing the game who are most definitely worth a a mention.
Shoorah
The new kid on the block, Shoorah, is a fresh and comprehensive wellbeing app that helps you support your mental health and nourish your wellbeing through a range of wellness tools. Joining the Shoorah community claims to lift your mood, improve your sleep, make you feel more calm, boost energy and manage anxiety.
Shoorah is for the mind, body and soul. It allows you to hold your wellness in your hands and access transformational wellbeing tools wherever you are, whether its meditation, breathwork, journalling, 'cleansing', creating affirmations, or practicing gratitude.
Stix Mindfulness
Stix Mindfulness is a provider of interactive wellbeing products for children, designed to develop a range of skills including concentration, focus and emotional regulation. The activities, co-developed with psychologists at Brunel University, involve four key mindfulness principles; mindfulness of the body, breath, thoughts and feelings, and the heart (compassion, love, kindness). Children in the study practiced three different activities each week from each category.
The Stix Mindfulness Remotes also helped children develop coping skills to manage stressful situations, with many using breathing techniques learned through the training to calm themselves when upset or angry with friends and family members.
Neurosity
Shift into focus with the Neurosity Crown. This hardware increases your productivity by boosting your brain's concentration. Brain wave technology isn't the future, it's the present. And it's backed by decades of scientific research. The Neurosity Crown measures electrical impulses given off by the brain and interprets them based on scientific research.
Ambr
Burnout prevention software company, Ambr, was founded by three ex-tech executives with backgrounds at Uber, Spotify, Accenture and Deloitte, after struggling to protect their own teams from burnout.
Ambr addresses the mismatch between what most organisations spend money on - such as individual wellness like meditation, coaching or yoga (often referred to as 'Wellbeing Washing'), and what is shown by research to actually prevent burnout - reducing organisational root causes such as a lack of time boundaries, meeting overload or poor working relationships.
MindLabs
Looking to stress less? MindLabs is a mental health app from the future helping users understand and track their mental fitness like never before. Tapping into data from your wearable, MindLabs calculate your sleep quality, resilience to stress and physical activity. Connect your wearable, check your mental fitness score and feel long-term change.
Moment Company
Moment understands that change is challenging for teams and individuals, whether that be restructure, merger or expansion,
It focuses on individual performance and wellbeing to create stability, empower individuals and teams and drive growth. Its program combines 1-2-1 leadership coaching and workshop training with a proprietary professional development framework that supports individual growth and accountability, improves communication and reduces churn.
BrainPatch
Neurotech startup, BrainPatch is making safe and effective neurotechnology accessible, enabling everyone to tap into the hidden potential of their brains through non-invasive neurostimulation. The team has developed and rigorously tested its neuro-technological platform comprising a patented Neuro headphone device and software infrastructure. The platform gives you access to various non-invasive brain stimulation applications.
Clementine
On a mission to reduce the stress and build the confidence of millions of women, Clementine is an app providing the tools to shift mindset and radiate confidence. It includes access to a range of hypnotherapy sessions, courses and the option to have mantras pop up on your phone. It's more than an app though. Clementine is a community.
Sanctus
Sanctus was created to be the mental wellbeing space its founders never had. Sanctus helps businesses work better by cultivating meaningful connections, improving communication, optimising performance and streamlining productivity.
Kalda
Kalda is building a future where nobody is alone. It's creating a mental health support that speaks to the realities and identities of the LGBTQIA+ community. Existing to provide stigma-free and relevant mental health support, Kalda empowers the LGBTQIA+ community to lead happier, healthier lives. The app lets users access on demand courses and mindfulness sessions, feel more connected and have a digital therapist in their pocket.
Advice to startups in the space
A main area for growth and innovation supported by investors is apps and platforms geared to specific subpopulations, including youth, people of colour, LGBTQ+ individuals and people with serious mental illness. Venture capital firm Telosity, has been funding a growing number of youth-focused apps and technologies, recently releasing a report describing this booming landscape for those interested in developing or investing in these products.
It's predicted that there will be more mergers and acquisitions as it becomes clear which products best serve people's mental health needs. For example, Headspace and Ginger made a $3 billion deal to merge in 2021.
The scope for technology to transform mental health care is huge, and it's predicted that by 2027, technologies and startups in the youth mental health space alone will be worth $26 billion.