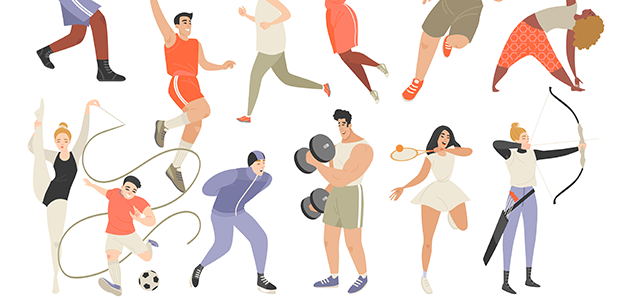 10 sports-tech startups to watch out for in 2022
From applications to engaging sports fans, to life-changing performance enhancing technology, sports-tech can offer something for everyone. 
To coincide with the January/February issue of Startups Magazine, Kiera lists 10 sports-tech startups to watch out for in 2022.
1. BuddyUp
Launched in 2020, BuddyUp is a matchmaking fitness app, connecting runners to their ideal running partner based off location, running pace and gender.
"If you're looking for someone to run with, but you don't live with the right person, or have any means to find people, you can sign up, put in some images, ice breakers and go off and find people who live nearby who are at a similar level," said Co-Founder John Chen.
2. MyoMaster
Committed to making athletes better, MyoMaster designs and develops high quality recovery tech. it is on a mission to help prevent athletes from injury and boost performance. The product range includes massage guns and compression tools.
3. Orb Innovations
On a mission to empower its users to live healthier, happier lifestyles, Orb Innovations provides next-gen access to performance and well-being data. Machine learning driven, Orb Innovations lets users monitor their performance, wellness, and health.
4. Playermaker
Playermaker allows you to track metrics specific to football, including touches, ball releases, possessions, kick velocity, time on the ball and top speed. This allows a direct comparison between the player and average performance stats of professional footballers.
5. Veo
Catering towards all your team sports camera needs, Veo records and live-streams matches automatically. The camera uses two 4K lenses to capture 180-degree action, allowing you to analyse your performance, create highlights and tag players.
6. Lupa
Taking a mindful, personal and adaptive approach to running, Lupa acts as a virtual running coach. The app personalises your coaching journey by learning about you and your goals, it guides you on what to do and how to do it, ensuring your focus remains on your run.
7. Buzzer
Buzzer delivers sports fans live sporting moments that they don't want to miss. The user follows their favourite sports, players and teams and the app notifies them of live sporting moments, with enough detail for the app user to decide if they should tune in live.
8. TOCA Football
TOCA offers next-gen technology enabled training sessions, developing well-rounded players. TOCA uses quality repetition and game-like simulations, including Touch Trainer, Smart Targets, Player Portal.
9. Homecourt
Homecourt is an interactive app to increase your basketball skills. Acting as a personal trainer, the app captures your performance by setting immersive drills, and provides instant feedback, allowing users to compete virtually with players around the globe.
10. Imaginactive
With the aim to transform workouts into immersive exercise experiences, Imaginactive combines exercise with entertainment. Understanding not everyone enjoys sport, the startup has created an accessible "exer-tainment" solution. The first product, Apocalpyse Survival Training, is a comedy adventure series where every episode is a workout, incorporating running, circuits and yoga.