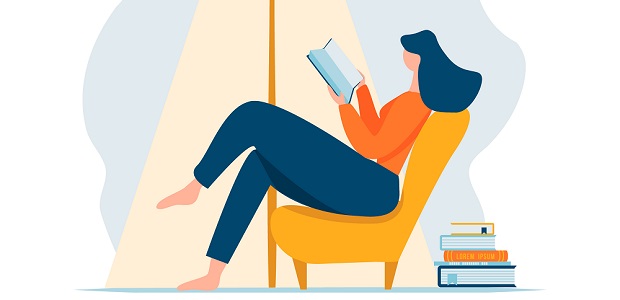 10 inspirational books ideal for women in tech
Ahead of International Women's Day (Tuesday 8th March), we look at some of the best inspirational books written by and for women looking to jump-start or further develop their career in the tech world.

Cara Alwill Leyba is a Master Life Coach and bestselling personal development author. Hundreds of women have attended her workshops and private coaching programmes.
GIRL CODE is a roadmap for female entrepreneurs, professional women, "side hustlers" (those with a day job who are building a business on the side), and anyone in between who wants to become a better woman. This book will teach you how to build confidence in yourself, reconnect with your "why," eradicate jealousy, and ultimately learn the power of connection.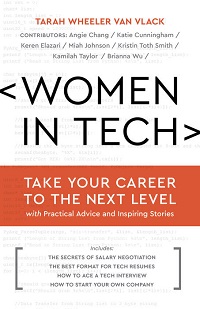 Tarah Wheeler, CEO of a startup, is familiar with the challenges female tech professionals face daily. In this book, she has teamed up with other high-achieving women within the field – from entrepreneurs and analysts to elite hackers and gamers – to provide a roadmap for women looking to jump-start, or further develop, their tech career.
To dismantle the unconscious social bias against women in the industry, Wheeler interviews professionals like Brianna Wu (Founder, Giant Spacekat), Angie Chang (Founder, Women 2.0), Keren Elazari (TED speaker and cybersecurity expert), Katie Cunningham (Python educator and developer), and Miah Johnson (senior systems administrator) about the obstacles they have overcome to do what they love.
Forbes said it is "jam packed with insights from women in the field and is an invaluable career guide for the aspiring or experienced female tech professional."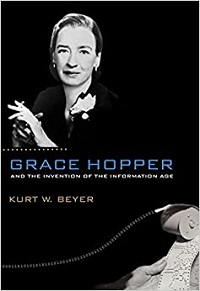 Hopper was influential in male-dominated military and business organisations at a time when women were encouraged to devote themselves to housework and childbearing. Hopper's greatest technical achievement was to create the tools that would allow humans to communicate with computers in terms other than ones and zeroes. This advance influenced all future programming and software design and laid the foundation for the development of user-friendly personal computers.
In this book, Kurt Beyer reveals a more authentic Hopper, a vibrant and complex woman whose career paralleled the meteoric trajectory of the post-war computer industry.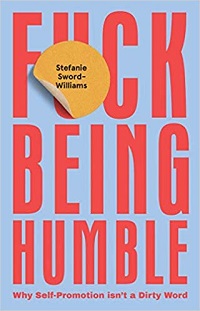 Whether it is through our parents, our education, our bosses, our colleagues, or the media we consume, we are constantly told that being humble is essential to our professional success. It's often seen as distasteful or arrogant to shout about our achievements. But in a modern workplace, where the conventional, steady, linear career path is becoming rarer and rarer, this advice seems ever-more obsolete.
This book contains simple exercises, steps and real-life examples to help you fully realise the power of networking, know what you stand for, know your self-worth and how to manage your emotions as work, amongst other things.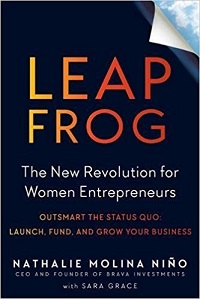 Described as the decades-overdue startup bible, Publishers Weekly describes this book as "a must-read for any woman who has a great idea and the nagging thought that doors are closed to her; Molina Niño helps to blow them open."
Nathalie Molina Niño is a serial tech entrepreneur, the founder and CEO of BRAVA Investments, and a proud daughter of Latinx immigrants. While teaching budding entrepreneurs at Barnard College at Columbia University and searching the globe for investment-worthy startups, she has met or advised thousands of entrepreneurs who've gone from zero to scalable business. Here she shares their best secrets in the form of fifty "leapfrogs" – clever loopholes and shortcuts to outsmart, jump over, or straight up annihilate the seemingly intractable hurdles facing entrepreneurs who don't have family money, cultural capital, or connections.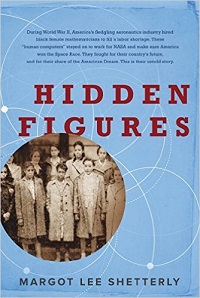 The #1 New York Times Bestseller is set amid the civil rights movement and tells the never-before-told true story of NASA's African American female mathematicians who played a crucial role in America's space programme. Moving from World War II through NASA's golden age, touching on the civil rights era, the Space Race, the Cold War and the women's rights movement, Hidden Figures explores a rich history of mankind's greatest adventure with the intimate stories of five courageous women whose work forever changed the world.
It is now a major motion picture starring Golden Globe winner Taraji P. Henson and Academy Award winners Octavia Spencer and Kevin Costner.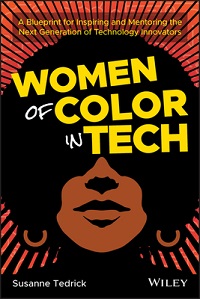 This book will help you overcome the obstacles that often prevent women of colour from pursuing and staying in tech careers. This book will guide you through the process of cultivating strong relationships and building a network that will get you were you want to be. You'll learn to identify a strong, knowledgeable support network that you can rely on for guidance or mentorship. Whether you're just considering going into tech or you want to take your current career to the next level, Women of Colour in Tech will show you how to uncover the resources you need to succeed.
It was the Highly Commended International Business Book from the 2021 Business Book Awards, the Nonfiction Book Awards Silver Winner from the Nonfiction Authors Association, Winner of CompTIA's 2020 Diversity Technology Leader Spotlight Award and Winner of a Technology Rising Star Award from the 2020 Women of Colour in STEM Conference.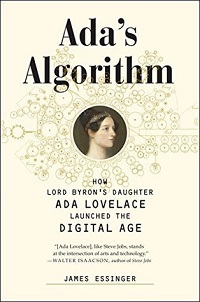 Ada Lovelace has been a key but often overlooked figure in the invention of the computer. In this book, James Essinger makes the case that the computer age could have started two centuries ago if Lovelace's contemporaries had recognised her research and fully grasped its implications.
Based on ten years of research and filled with fascinating characters and observations of the period, not to mention numerous illustrations, Essinger tells Ada's story in detail.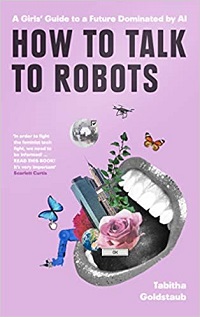 How To Talk To Robots, is described as the girls guide to Artificial Intelligence. Entrepreneur Tabitha Goldstaub breaks down the tech-bro barriers offering a straightforward introduction and makes clear the enormous benefits of understanding AI. As well as explaining the risks Tabitha lays out the benefits AI can offer. From spotting disease to tailoring education and tackling climate change the potential rewards are life changing. Tabitha offers supportive practical advice and shares an extensive list of books, films, courses and more for further exploration.
Chris Evans, Virgin Radio said "[this book] taught me more than any book has ever taught me about AI."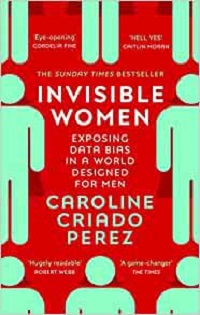 The Sunday Times Number One Bestseller reveals how, in a world built for and by men, we are systematically ignoring half of the population, often with disastrous consequences. Caroline Criado Perez brings together for the first time a range of case studies, stories and new research from across the world that illustrate the hidden ways in which women are forgotten, and the profound impact this has on us all.
Sunday Times describes is as "a book that changes the way you see the world."