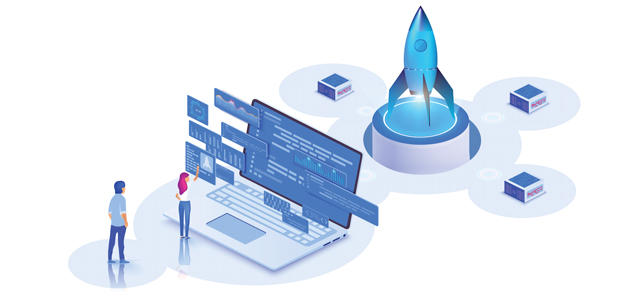 You Don't Need To Be Technical To Be a Tech Founder in 2021
The journey to becoming a technical founder is not as clear-cut as other career paths. Some careers have clear cut journeys. Doctors and nurses can expect university degrees, post-university education, residencies, clinics and more. Lawyers need to pass exams after post-university education.
What about becoming a tech founder in 2021?
Sure, you can go and get yourself a business degree.  But that involves a substantial financial and time commitment. 
Not to mention, if you're in the tech sector, from the time you walk into your first day of lectures at university, technology will have changed ten times over by the time you walk across the stage for graduation.
Outside of university you can join coding bootcamps where they will teach you CSS, HTML, or Java. 
In fact, 4.3% of people attending bootcamps join to learn skills to start their own business without a technical co-founder.
However, there is a steep learning curve, and many people end up wasting time and money learning to become a fullstack developer, when they don't need to be one.
What's the alternative? 
The simplest and fastest route for founders to get their idea to market is to join a No-Code Bootcamp. 
Here are five reasons why No-Code will revolutionise your founder journey. 
1. Get started NOW
To build a traditional app, you've got to find a decent developer. In the world of software development, where demand substantially outweighs supply (we're talking 1 million vacant software development jobs in the US), chances are, you'll be in a long queue for the best people. Or you're looking at taking several coding bootcamps with a pretty long learning curve. Sure you can either, but time is money when it comes to launching your idea before anyone else gets to market.
With No Code, you don't need these expensive software developers or extended learning curves. The power is in your hands.
2. Your idea to market at light speed
Next, even the best coders take time to code. Conventionally, you're looking at a minimum of 6 months to get that idea buzzing around in your brain to market. By which time, there could be 100 others trying to steal your thunder. 
Produce a No Code MVP (Minimum Viable Product), and you'll have a fully functioning app on the market that live customers can download, use, and pay for, within just six weeks
3. It's (a lot) cheaper
You can wave a merry goodbye to 80-90% of the costs of traditional coded app and website development.  
Of course, all that time saved finding software developers and waiting for them to code equals money in your pocket. 
4. It's the ideal proof of concept
What better way to impress potential investors than by showing them a live, all-singing, all-dancing app. Is there a better possible proof of concept than your Stripe dashboard of real, paying customers?
5. It'll be a better app
The lack of complex coding means that you can get live feedback from customers as you design your app, and tweak accordingly without any fuss. This means a better user experience, and consequently, a higher chance of success when it goes to market. 
Are you ready to harness the power of No-Code for your business?
With the world rapidly going more and more digital, there is only a matter of time before some else has your business idea and takes it to market.

Don't wait to build, launch, and scale your business because you're waiting for a full stack developer or learning to code Java and HTML.

Utilise the power of No-Code today, get your idea to market in half the time for half the cost, and become the tech founder you've always wanted to be without writing a single line of code.