Unbridled success for equestrian-athleisure startup
Startups Magazine speaks to Lloyds Bank National Business Awards' 'New Entrepreneur of the Year' and equestrian-athleisure e-commerce tech startup Founder, Jordan McCabe, about her success and how she scaled her startup.
Q. First of all congratulations are in order, just seven years after launching your company at aged 17, you have now been awarded 'New Entrepreneur of the Year' at The Lloyds Bank National Business Awards 2019 – simply put, how do you feel about this?
Completely overwhelmed to be honest – I genuinely didn't think I would be named the winner. I was just so ecstatic to have even been shortlisted. When you're running a business in the day-to-day you rarely get a minute step back and put into perspective what you've achieved, so really delighted.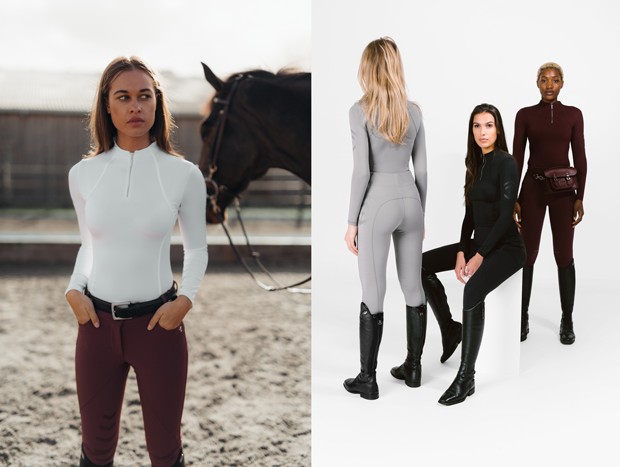 Q. What inspired you to start your company at age 17? What challenges did you encounter, if any?
All I can ever remembering wanting to do as a career was design equestrian clothing and own a brand, I still have files full of drawings from when I was as young as 10 of clothing for me and my pony. When I was going through my teens I realised there was a huge gap in the market for a high-street-priced equestrian clothing brand. At the time there was nothing in the mid-market, only affordable old fashioned 'classic' products or extremely expensive fashionable technical clothing which was completely out of price range for a working class family like mine. There have been many many challenges starting up the brand, main one being that I've just had to learn everything myself as I've gone from YouTube and Google. Making mistakes and facing challenges only grow you as a person and a business leader so I'm now grateful for all the lessons I've had to learn – hard way or not!
Q. Aztec Diamond Equestrian is a fast-growing athleisure company, where do you consider your company in the startup lifecycle? (e.g. early-stage, pre-seed, etc)
We're definitely past startup now and have spent the last year preparing for a large scale, setting up the correct structure for expansion, we have 11 employees at the moment which will be 13 soon so which ever stage that applies to!
Q. Tell us all about Aztec Diamond Equestrian, and how an athleisure company is a tech startup?
We launched in May 2014 and named the company after my horse Aztec Diamond. The company is an equestrian fashion and lifestyle brand initially created for young female show jumpers, but now offers a wide range of products for all ages of women taking part in all equestrian disciplines. We also launched a unisex childrenswear brand within the company last year for children aged four to 12. We offer a larger range from products, everything from technical competition wear to leisure and life style wear and now even horse wear. I'm very humbled to be able to able to say that Aztec Diamond has quickly become one of the leading equestrian apparel brands in the world.
In terms of being a tech startup - we are a global e-commerce driven company. All products are designed and developed in-house by myself, manufactured abroad in China, imported into the UK and sold worldwide online directly to the customer via our website. Other routes of sales include two distributors, one in Australia and one in Germany. I also have a retail partner that takes the brand to various horse shows across Europe. The brand is mainly run through social media with the vast majority of sales coming directly through Instagram.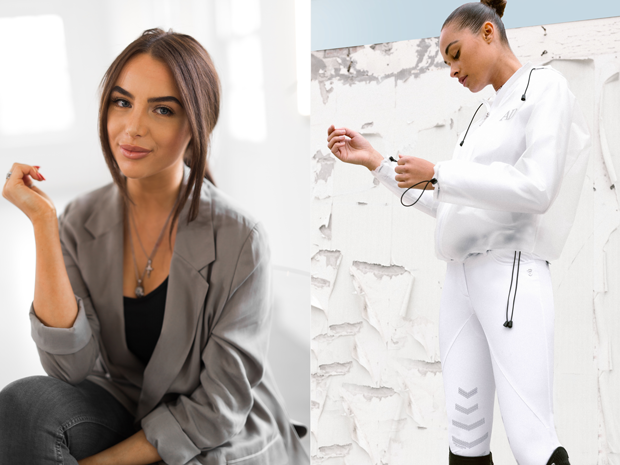 Q. As an e-commerce business, what advice can you offer other entrepreneurs looking to sell their goods online? What pitfalls should they avoid and what channels should they capitalise on?
Something I have learnt recently which has had a large impact on my sales is to make sure you take care of your website and always make sure it's the highest standard it can be, giving the customer the best experience of shopping as possible. This is the only point of contact they get – we spent too much time taking care of content on social media channels and not as much as we should have on the website, so this was a great learning for us.
Q. In a market (e-commerce and fashion) which experiences seasonal peaks, how do you manage cash flow as a startup and what advice can you share with others on this?
Always keep ahead of cash flow predictions. You don't need to be an accountant – I always have and still handle the financial side of things myself. Set yourself up a simple cash chart on excel, two column rectangles for each month and line them up next to each other. Add any income to the top and any outgoings to the bottom, then connect the months so each month before you spend any money you can drop it into the cash flow chart and see how it's going to effect you in six months time. Just because you have the money in the bank today doesn't mean you aren't going to need it in four months.
Q. As New Entrepreneur of the Year, what are your plans for 2020?
Next year, 2020 is going to be a big year for us, I have got myself a business mentor and am making huge changes to the infrastructure of the business (something I've only just recently learnt about!), training staff and making plans for large expansion next year. Lots of new products, new markets and hopefully new customers.