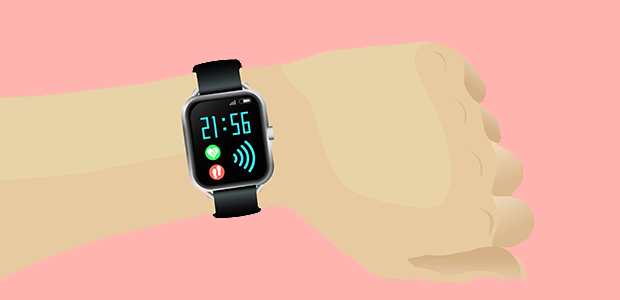 The student-led startup set to revolutionise women's safety
Two thirds of 16 to 35-year-olds stated they have experienced one form of harassment over a 12-month period. Similarly, one in two women stated they feel unsafe walking alone after dark in a public place. It is no wonder that from a young age, ways to ensure my safety were drilled into me.
So much so that when I was 11, I had a safety alarm attached to my keyring for when I walked to school. Advances and innovation in technology has allowed startups to create alternatives to these conventional methods.
Epowar Co-Founders, E-J Roodt and Maks Rahman understand the importance of finding a solution to women's safety, and the tragic murder of Ashling Murphy, Sarah Everard and Sabina Nessa reinforce this: "This is real and its what we fear as women," said E-J.
Epowar is a student-led startup on a mission to revolutionise women's safety. It is developing a smartwatch app able to monitor heart rate and body motion to sense when a user is in distress, automatically sending an emergency alert.
"It's a problem that needs to be solved and one I strongly identify with as a woman. I often feel scared walking or running alone, and I've always wished I could do something about it.
"When I heard that Apple Watches could now detect heart attacks, something just clicked. It was incredibly exciting," she added.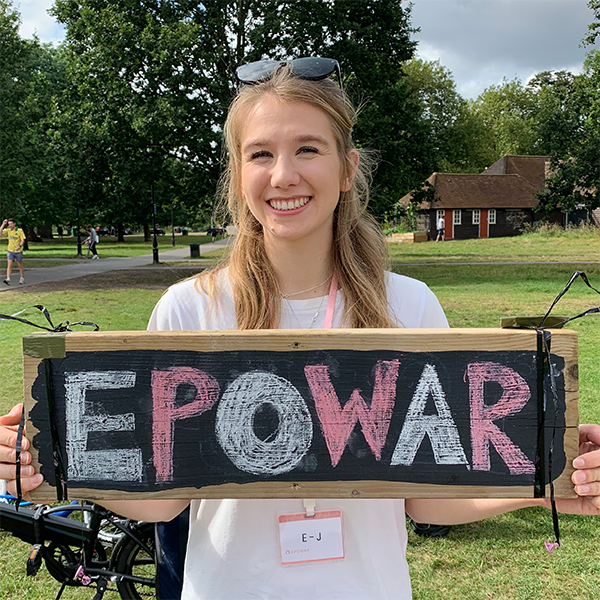 E-J, a 21-year-old BSC Business student at the University of Bath carried out a six-month industrial placement in technology consulting, igniting her interest in building digital products. She teamed up with Maks, an engineering graduate, whom she met in a German class.
Maks gained valuable experience in detecting psychological stress using sensors throughout his work placement at Fraunhofer IPA, a German medical research organisation. The pair had discussed technology when they first met, and E-J gained an interest in the projects that Maks had been part of: "I knew if anyone could help me figure out how to do this, it was him," she said.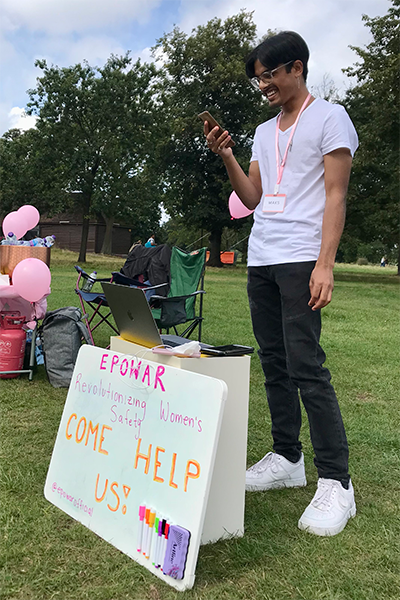 The journey
Epowar monitors a wearer's heartrate and body motion using AI models to recognise distress in user's activity. In the event of an attack, it immediately notifies the user's contacts with their live location, sets off an alarm and records evidence, stored in a cloud system.
Epowar eliminates the issue presented by conventional safety products: they need to be physically activated, which is often not an option in the event of an attack.
The process of gathering data to train the algorithm wasn't easy for E-J and Maks. The pair couldn't access real data from attacks and its difficult to simulate distress.
"We looked at police reports and CCTV footage of people being attacked and tried to find things that were common among them all. We thought it might be possible to detect a person struggling because that is very different from a walk or a run. So, we designed tests which highlight this and eventually used the concept to train our system," E-J said.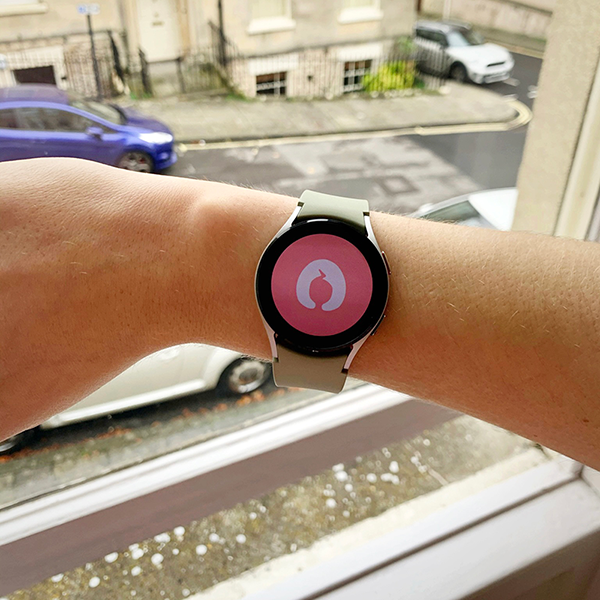 Next steps
Having collected data from over 50 people during different studies, Epowar is ready to be transformed from a prototype into a robust, accurate system. Looking ahead, E-J and Maks are collecting more data from larger, more varied groups to avoid bias: "When training our system, we need to ensure the data is representative of people from a variety of backgrounds, ages and health conditions. The more data we gather and expose our system to, the more accurate our technology becomes," exclaimed E-J.
Epowar also plans to launch on UK app stores within the next nine months, something that both E-J and Maks are excited for. I also look forward to seeing how Epowar transforms women's safety in the future, and the extreme potential positive impact the startup could have on women around the world.