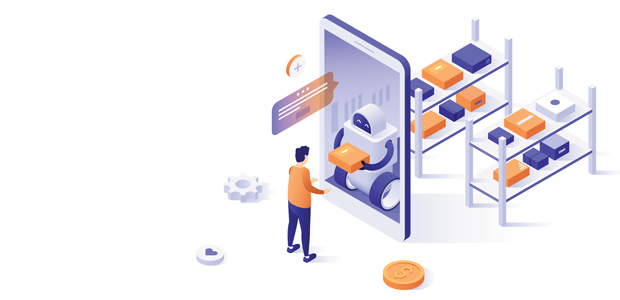 Six Order Fulfillment Trends in the Startup World
The holiday season can be a stressful time for any startup. However, add the current global supply chain issues to the holiday rush, and businesses just might see a repeat of the fulfillment issues from late 2020. 
The Reasons Behind Current Fulfillment Issues
Port Delays
Currently, the global supply chain has businesses worried, especially when it comes to e-commerce orders. There is a shortage of shipping containers and massive delays in unloading cargo ships at Los Angeles and Long Beach ports. Both of these issues contribute to fulfillment issues and make businesses wary, headed into the holiday rush.
The Delta Variant
Rising COVID-19 cases could threaten the output of factories around the world, further hindering the supply chain. With growing COVID-19 cases among factory workers, this could slow or even halt the production of certain goods, ensuring the consumers who placed holiday orders wouldn't receive them until the new year.
Additionally, increasing COVID-19 cases in the United States could force startups to pause in-person marketing campaigns and plans to return to the office.
How to Best Reach Customers
In light of the above fulfillment issues, startups need to go above and beyond this season going into the holidays. Consider utilising machine learning apps to connect with customers and offer them improved customer support during this critical time.
Offer in Store Pick-Up
To counteract any potential shipping delays brought about by the supply chain and the delta variant, try offering in-store pick-up if you have a brick-and-mortar store. Statista estimates that in-store pick-up options will be worth $64bn in 2021.
In-store pick-up cuts the shipping time in half for customers who order online. It also gives them the confidence they'll have their gift in time for the holidays. Additionally, stocking more merchandise can encourage further sales.
Drop-Shipping
Drop-shipping is a method of fulfillment in which a store doesn't keep the products it sells in stock. The startup buys merchandise from a third party, typically a wholesaler or manufacturer, and ships it directly to the customer. In this method, the selling merchant doesn't handle the products at all. This model is different from a standard retail model where all merchandise is dealt with directly by the business owner and sold to the customers.
The market for global drop-shipping was valued at $149.4bn in 2020. In 2025, it's projected to grow to $557.9bn. In addition to the growing global market, startups can benefit from drop-shipping by focusing on the order fulfillment side of the sale. It could protect a company from the pressures of market demand. Shifting a startup's focus to drop-shipping might avoid some of the entanglements of the supply chain currently plaguing the global market.
Optimise Website and Social Media
Startups must guarantee their websites are fully functional and ready to go against competitors in time for the holiday rush. If a website is slow to load or a customer has a bad experience with your social media, they will likely try a competitor site.
Because most customers utilise mobile devices to make purchases, ensure websites are mobile-friendly. Make it quick and easy for customers to access a company site, locate merchandise, and make their purchases. Try not to give customers a reason to abandon their carts – avoid complicated check-out procedures, expensive shipping rates, or hidden fees.
Stock Enough Inventory
Due to the current supply chain issues and upcoming holiday rush, start stocking inventory now to guarantee enough for customers. Remain in direct contact with suppliers to ensure products arrive promptly and stay up to date on shipping estimates.
Having a surplus of supplies is preferred, rather than running out, especially in these uncertain times. To frustrate a customer by not having a product they're looking for is to lose their business. It is far better to buy too much of a particular product than not having enough during the holiday rush. Analyse previous holiday seasons to estimate how much stock your company will need.
Add a New Fulfillment Center
To avoid shipping surges, consider adding a new fulfillment center before the holiday season rush. An additional center could lower the cost of long-distance shipments and increase overall shipping speeds.
Another thought to ponder is which delivery service best serves the company's needs. Perhaps there is another partner that would better fit the startup's specific goals.
Communicate With Customers
Being honest with customers regarding any potential fulfillment difficulties is the best approach to utilise. Communicate shipping cutoff dates and other crucial timelines for all product merchandise. By providing shipping cutoff dates, startups are more likely to make on-time deliveries to customers.
Act on These Trends
For startups searching to meet their customers' needs this holiday season, offering in-store pick-up options, stocking enough inventory, or adding a new fulfillment center will speed up delivery and shipping options. Considering any of these methods will assist a startup during these global supply chain issues.