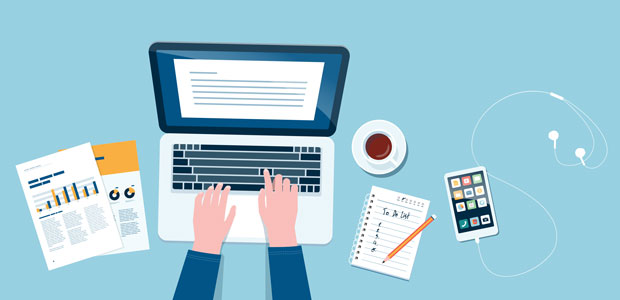 Simplifying remote work, anywhere in the world
Remote is an international HR tech startup that enables companies to hire people all over the world, wherever they are located. Remote is the first self-serve platform for global employment, and the startup also supports payroll, taxes, benefits, and compliance for businesses of any size. Here, Startups Magazine speaks to Nadia Vatalidis, Director of People at Remote to find out more.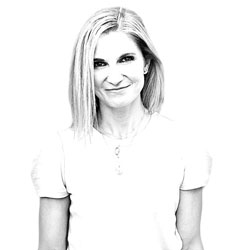 Can you tell me about your background?
Currently, I am working as the Director of People at Remote. My expertise lies in all things people, and I continue to enable Remote as a great place to work. I am exceptionally passionate about the onboarding journey in a remote-first environment and creating a self-enabled culture to ensure everyone is set up for success.
Prior to Remote, I worked at GitLab, one of the largest remote companies in the world. I was leading People Operations and Experience, People Engineering, and International Expansion, and helped to scale GitLab from 75 to 1,300 employees.
How does the platform work and the technology side of it?
We are the only global employment provider with our legal infrastructure in every country where we operate. We aim to become the standard solution for organisations looking to hire and retain the best global talent - this was our vision before the pandemic and even more so now when companies have been pushed to explore remote work benefits.
With our payroll and compliance platform, we've simplified the process for businesses to onboard, manage, and pay workers across the globe by removing intermediaries to onboard and pay distributed teams.   
Can you tell me about 'Remote for Startups' - what it includes and who is eligible?
Our 'Remote for Startups' programme helps startups to employ global talent legally and compliantly. We provide them with secure world-class payroll, tax, benefits, and compliance solutions all in one place.  
There are quite a few benefits that come with this programme: we offer the same powerful platform, HR experts, and localised legal support at a fraction of the cost. Startups can take half off our global employment solution costs on their first employee for one full year; get 12 months for the price of 10 on all other employees during the first year; manage and pay global contractors at no cost, beyond payment processing fees.  
To qualify, startups must have raised pre-seed, seed, or Series A funding from a venture capital firm, accelerator, incubator, or other startup-enabling organisation.  
It's a fantastic opportunity for those businesses in their early stages to hire the best talent they can from across the globe.  
How would you say you differentiate yourselves from competitors?
Our motto is to take complicated, slow and expensive solutions and make them quick, easy, and affordable. It is a hard task, but our goal to promote global talent for everyone as opposed to only the largest companies is much-needed.  
Our goals are simple: to be everywhere in the world with our full suite of global employment solutions. And it works both internally and with our clients so far!  
What challenges have you faced whilst working in a remote-first company?
Interestingly, not that many, but the one I can think of is to never make assumptions that everyone knows how to work successfully in a remote first environment. Setting folks up for success, should be intentional from day one. Creating very clear guidelines about internal communication, how the organisation uses their values daily, what tools the organisation uses, for what and why, is crucial to enable and support the organisation across multiple time zones and countries. 
Furthermore, I would encourage all HR Leaders to  create a detailed Leadership guide on what it takes to be a People Manager in a Remote first environment.
What challenges have you faced with regards to employee wellbeing?

 
I've often come across People Managers/ Leaders that are not intentional about building social connection, trust and psychological safety in a Remote first environment, and tend to only focus on task and goal specific topics during weekly calls. It's extremely important to check in weekly during 1:1's how your team is doing and asking specifically if they require any support.
However, at Remote I already implemented quite a few forward-thinking initiatives. I am very passionate about technology and people, so I wanted to combine these two things. We have launched the Remote Labs initiative - all employees were gifted a VR Headset to conduct team meetings, discussions, brainstorm and bonding games. We promote the Loom video messaging platform for more personalised onboarding so that new joiners get to watch someone from the team talking in a video about the onboarding process and what it is like to work at Remote, rather than simply reading a staff handbook. We also recently implemented quarterly days off for the entire team to take some downtime to spend with the family, read a book, etc.  
Also, normalising interruptions from SO's, kids, pets, family and friends, takes a lot of anxiety away during video calls. We are remote-first - this is normalised from the outset for all of us. To build psychological safety in your teams, all Leaders should encourage their teams to start their weekly session with a fun icebreaker/ social engagement session, instead of going straight into the agenda.
Our team now has a different 'Chair' every week, to ensure not just the Manager leads the meeting. Not only does this share the level of ownership across the team, but it also brings highly innovative and fun ideas to each call and brings loads of motivation to contribute to the call every week.  
Lastly, we hope to provide global support for Mental Health and having monthly sessions available for everyone, in their local time zones. 
Do you think there is still a lack of diversity in tech?
There definitely is. A lot of companies have not discovered how a distributed team and remote first environment can really enable a culturally diverse organisation. I hope to encourage other HR Leaders to no longer just focus on a compliance check-box, but going above and beyond to continuously and intentionally evolving their hiring practices to include as many cultures and countries as possible.
Not only will this organically over time build an incredibly inclusive and global workforce, but by being intentional about creating an environment where everyone feels like they belong, is really what the future of tech and work should be all about. 
Have you ever experienced any prejudice due to your gender, whilst working in the tech industry?
I've been very fortunate that I have not. Thankfully as a non-engineer, I was able to entrench myself into engineering workflows and work in technology that creates an environment for all. The tech companies I have worked with, have been however, very intentional about inclusion company wide and did not just make it an HR problem.
More CEO's of tech companies should make Diversity, Inclusion and Belonging, a company wide goal and a responsibility for all to continue to improve. A lot of companies do Diversity and Inclusion training once off, this should instead be an ongoing discussion, intentionally continuously talked about, encouraged and educated on. 
How do you ensure your team stays connected when working remotely?
As Remote is a remote-first company, we are adept at using video and messaging platforms for our communications. In addition, we promote an asynchronous work model which allows our teams across the world to pick up things smoothly despite the different time zones.
The key is to openly communicate and give each other timely updates on what we are working on so that everyone is on board with what is happening within the teams. We also use VR headsets to conduct some team meetings, discussions, brainstorms and play games.  
What do you predict the future of work looking like post-pandemic?
Remote working is here to stay. I get to speak to wonderful talent around the world daily and more and more people aim to have the flexibility to work wherever they prefer, spend more time with their families or live in places they have always dreamed of. If large corporate companies care about their Top Talent, it is time for them to start offering remote working alternatively, or they will lose highly skilled talent, to small organisations like ourselves. 
Considering not everyone became intentional about how to do remote working really well, some folks might have only experienced remote work in a forced environment. This does not show the true benefits of remote work! 
What advice would you offer to startups looking to go completely remote?

 
My advices for startups would be:
Adopt Asynchronous communication throughout the organisation  

Ensure all processes, guidelines and information can easily be accessed and updated in a single platform. Enable all teams to keep this updated. 

Create a self-enabled onboarding journey, that can be accessed across all time zones 

Reduce meetings and create intentional time for social engagement and team bonding 

Consider answering questions in slack or other communication platforms with links to your documentation instead of answering the question. If the answer does not exist, add it to your documentation and then link to it. This should also be done across all levels in the organisation. 
How can startups build trust in their teams while transitioning to a remote business?

 
Informal communication is a great way to build trust in a remote team. 
If the team is only always engaging on work related tasks and issues, change this by rotating your weekly team call to letting each team member chair the meeting and start the call with a fun ice-breaker. This usually takes 5-10min in small teams and enables trust and psychological safety in the team. 
Here are more ways for Leaders to build trust in their teams: 
At the start of your weekly 1:1 with each team member, check in with them on how they are doing, what they have been up to outside of work and making sure they feel well supported. 

Ask for feedback during 1:1's. Leaders are becoming better at giving feedback, but not asking for feedback. 

Use your company values as a Leader in everything you do, this also instils trust in the organisations' values and builds a team that are all aligned to the same goals and boundaries of the environment they work within. 
Has COVID affected Remote in any way at all?

 
Remote was well-positioned to meet the needs of companies transitioning to a distributed workforce way before the pandemic started. We founded the company in early 2019. However, understandably we have experienced high demand for our services in the past few months. Our customer base doubled month over month and our team expanding from single digits to around 60 employees by the end of 2020.   
We've all benefited from the freedom to work from home, surrounded by loved ones during a time of uncertainty. But as our CEO Job says - pandemic-fuelled remote work is not the best example of remote working. The current situation limited the ability to enjoy the advantages of a better work-life balance and the ability to work from anywhere you like.