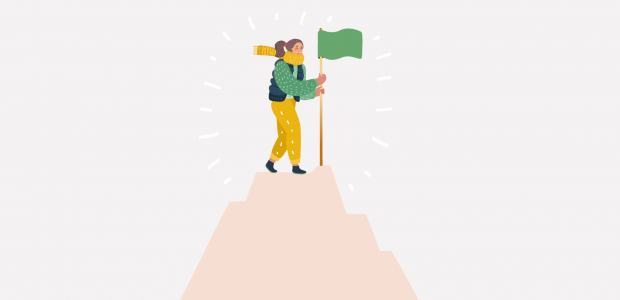 Positioning your team and brand for international scaling
On the ScaleX stage at Dublin Tech Summit 2019, April 10th, a panel comprised of: Andrew Lindsay VP Corporate Development and Business Development at Hubspot; Alan Costello Venture Investor Leader at NDRC; Niall McEvoy Manager of High Potential Startups at Enterprise Ireland; and moderated by Graham Hussey co-founder of The Startup Van, discussed how to position your team and brand for international scaling.
How can you create value for your customers with the underlying product and make brand ambassadors of them? 
"Your users are your partners," Costello began.
Lindsay concurred, "Stripe didn't have sales people - they had developers creating an API product to solve a problem, and this led to incredible growth."
"Looking through a startup lens, you need to have a global outlook from the start," explained McEvoy, "You may be solving a local problem, but what will this service look like three to five years down the road? Culturally, your startup needs to be set up to be globally ambitious."
McEvoy encouraged startups to listen to their customers at a global level, and at a team level to have everyone espousing the same values to aspire to be a global company.
breaking into international markets
Hussey then asked the panel about how they would advise a startup should break into international markets, quoting an example of a Canadian company which had pulled out of the UK market after two months after there had been no traction so as not to risk damaging the brand.
"You need to be sensitive if you see brand tarnishing or inferior customer service in regions outside your core market," said Lindsay. "Find out what are the remedial underlying causes or if there just a fundamental difference with product operation, translation to market and market regulations, then you can consider pulling out."
"Mismatched customer experience comes down to a lack of research prior to launch," continued McEvoy. "De-risk by immersing yourself fully, and when you make a significant commitment to a new market, the senior members of the company must go to that market - they have the genetic footprint to transfer the knowledge and passion."
Costello advised to look at a test market, and go on a city by city basis, to test and handhold customers before jumping into the scale side of distribution.
McEvoy referenced the example of Teamwork, the Cork-based startup developing document management software: "They have six international offices and they have built a great global business. Though unlike most companies of that nature it was bootstrapped, they did not raise a single cent of venture funding."
a product-led growth strategy
Citing another example of success, Lindsay said: "Look at Dropbox, 75% of their users are outside of their core market in the US. This was achieved by a product-led growth strategy that appealed to users. The veracity of this translated across markets and borders."
Costello added the example of Intercom, a US-based software company that produces a messaging platform which allows businesses to communicate with prospective clients. "Intercom has a library of resources, they get their content out there and people love these resources, and as a result they use the Intercom product."
Lindsay added to Costello's example, explaining that despite the competitive nature of Intercom and Hubspot's chat products, through their open platforms they were able to partner both grow their distribution: "This was made simple with open APIs, and this was not available twenty years ago. Now a company can build an integration in a week and talk to an individual maybe only once or twice throughout the process."
Costello agreed that building product integrations has been greatly aided by the advancements in technology of recent years.
Open platforms and APIs have fundamentally changes the way that companies can partner and deliver multi-faceted products and services to their customers. It isn't a case of having fanatical customer support to make brand ambassadors of your users, "Look at examples of unicorns, they have zero customer support but they attacked the challenge of user traction by having absolute perfection within their product when they pushed it to market, and then let their customers push it to scale," concluded Lindsay.