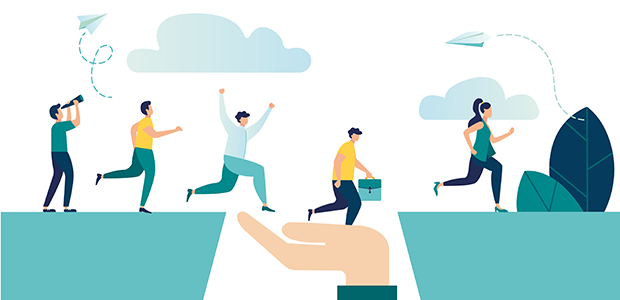 Nearly half of SMEs are uninsured
The latest research from money.co.uk business insurance discovered that over four in ten (44%) small and medium-sized enterprises are not covered by any commercial insurance.
This means almost half of SMEs put themselves at risk of legal action from third parties, and the financial impact of cybercrimes and stolen or damaged equipment. A further four in ten (40%) are underinsured, indicating that the company's assets are insured for less than their true value.
While the cost-of-living crisis can make forgoing business insurance tempting, doing so puts yourself, your business, and any employees you have at risk.
Business insurance is an umbrella term encompassing a wide variety of differing policies and covers. Some of these may be:
Public liability

Employers' liability

Professional indemnity

Legal expenses

Commercial property damage

Business interruption

Goods in transit

Cyber
Business insurance claims paid out in the UK account for a fifth (20.5%) of all the business insurance claims across Europe. The right kind of policy cover for you will depend on your business, its size and how it works. Whilst employers' liability insurance is a legal requirement if you employ anyone other than yourself, you must determine which other types of cover are the most appropriate to keep your business safe. The experts at money.co.uk business insurance have provided business owners guidance on which policies could offer your business the most security.
Cyber Insurance
It is often assumed that cyber-attacks are only targeted at larger companies, however 96% of attacks on UK businesses are directed towards small and medium-sized enterprises. Despite this, just four in ten (40%) small businesses have cyber insurance.
Cyber insurance is a type of commercial insurance designed to protect businesses from the financial effects of internet-based risks like data breaches or malicious cyber hacks. The pandemic drove many businesses online, putting the data of more enterprises at risk.
James Andrews, personal finance editor at money.co.uk business insurance, commented: "There are two types of cyber insurance: First-party insurance protects your company's own assets, paying out for direct and indirect costs accrued by business downtime, and reputational damage. Third-party insurance protects the assets of your customers, and covers the costs you are liable to pay should their data be attacked or stolen.
As well as taking out cyber insurance, it is also important to train your employees on how to identify and protect against these cyber threats. Only use software that is GDPR compliant and has vigorous security measures, and always make sure your antivirus software is up to date."
Business Contents Insurance
Business contents insurance is a type of commercial insurance that protects any items held on your company's premises - but not anything held elsewhere. Furniture, office and manufacturing equipment, as well as staff and client belongings left on the premises, are all protected from theft,  fire and flood damage.
Depending on the type of cover, business contents insurance may also cover your stock, however it is important to check the terms of your contract in order to confirm this.
Andrews continued: "Many people, especially in the early stages of running a business, choose to operate their company from home, with 42% of business owners stating this is the reason they do not have business insurance. However, regardless of where you run your company from, commercial insurance is an important safety net.
If operating your business from home, you may think you are covered by your home's contents insurance, however this is not necessarily true. It is likely that any business-related equipment is not covered by your standard contents policy. Speak to your insurer about this, as you may be able to add extra cover for your business equipment, instead of taking out an entirely new policy. Always be sure to compare the price of this against other business contents insurance policies on the market."
Professional Indemnity Insurance
Professional indemnity insurance claims are the most frequent type of claims in the UK, with 26% of the annual total claims relating to professional indemnity issues. This covers claims made by clients and other third parties, in areas such as professional negligence, loss of money, breach of copyright, and loss of documentation. 
If your business does not have this cover, you could be at risk of hefty legal fees if a third-party takes action against you, as well as a negative impact on your company's reputation.
Andrews explained: "A professional indemnity policy could be a necessity if your business utilises a lot of 'traditional professions' - such as accountants, solicitors, and financial advisors - as this cover protects your business from claims made by clients or other third parties. You'll be covered if a customer makes a legal claim against you for financial loss to them because of work you have carried out, such as if you are a solicitor and advised them incorrectly."
Once you have decided which forms of business insurance are best suited to your company, you are able to rest assured that you have a safety net available to you if anything should happen.
Nevertheless, knowing how to make a claim can be an overwhelming process - there were 10,200 searches for 'claiming on business insurance' in the past year alone. Andrews instructs on what to do if your company needs to make a claim:
"Gather together your details: Make sure you have everything to hand before contacting your insurer. This includes an account of the incident; personal details; policy number; details of what and how much you're claiming for, including any third parties involved; and a police crime number if your claim relates to theft.

Call the claims team: Most business insurers run a 24/7 claims helpline, so you should be able to speak to an adviser immediately. Alternatively, some insurers run online claims systems so you can quickly log your claim.

Send any extra information or evidence that's requested. A claims handler will contact you to let you know if you need to send anything more or fill in a claim form. You may be asked to send receipts, photos of damage, or copies of health and safety policies for public liability claims. If your claim is for theft or damage, you'll also need to send a list of the damaged or stolen items with their replacement costs.

Wait for your insurer to assess your claim. It may appoint external experts such as loss adjusters or technical specialists to do so and may send someone to visit you in person. It will decide if your claim is valid and how it should be settled."