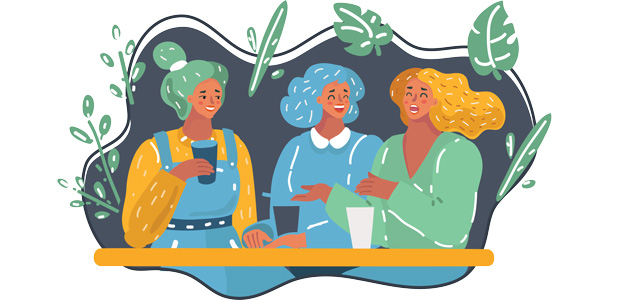 NAVA: Supporting independent and local businesses
From a young age Olivia Higgs, always knew she wanted to be an entrepreneur. Although initially it was more of a dream to own a boutique hotel, rather than being the Co-founder of NAVA, an app that enables users to explore cities in a personalised way whilst supporting local independent business owners, but it was through her interest in artificial intelligence that she found herself here.
Having grown up in several different European countries, Higgs found a strong passion for exploration, travel and culture. She went on to study economics and languages at the University of Exeter and Ludwig-Maximilians University in Munich, which is where she met one of her co-founders, Tom Charman.
Whilst exploring the city of Munich, the pair grew tired of the existing travel platforms pushing them towards typical tourist attractions that were often overcrowded, too expensive and lacked relevance to their interests. They felt like these suggestions didn't do the city justice and were keen to discover a different side to Munich more in line with their tastes. On their search for the hidden gems of Germany, Higgs and Charman started exploring abandoned train stations that had been overtaken by street artists which led them to an underground Russian bar that made their own vodka! To document and share their experiences, they set up an Instagram account which organically grew to over 25,000 followers in six months.
"It was only when we started to look into the analytics of Instagram that we found most followers were local to Munich. We found this quite surprising! We had always thought our target audience was travellers visiting the city, but it turned out it was the locals that wanted to know more about what was going on beyond their usual haunts. It was this moment that really pushed us to take the idea to a mobile app. We knew there was so much content out there already, whether it be on Instagram or online blogs. So, we thought an app would be the right way of funnelling the information down and making it more useful and personal to the individual user. NAVA was a fledgling idea that was born in Munich but really began to take shape when I finished University." explained Higgs.
The app - how it works
I'm sure you'll agree that deciding what to do or where to go can be a real vibe killer. NAVA saves users the agony of wandering aimlessly down random streets. The app has been created by locals, for locals to guide them to the best spots in town. From the coolest speakeasy to the hottest rooftop bar, a hidden pop-up to a backstreet fashion boutique, NAVA uses your interests to present bespoke suggestions based on what you want to do and what you like. This is all done through machine learning, and the app learns about each individual by analysing their behavioural and location data, and interactions with NAVA.
"After downloading the app for free on IOS or Android, users can sign up through Facebook or by email - most users tend to go through Facebook as its quicker. To get the most out of the app, the user will first be asked to tell NAVA what they like by selecting what interests them the most. We then place you into a cluster of people similar to you (based on their interests and previous interaction), and can immediately start learning about you. Very quickly, we're able to get very accurate in the recommendations we make to you." said Higgs.
The app is currently available for users in London, Berlin, Birmingham, and Munich. However, if you're city is not listed above and you think it should be, NAVA allows you to vote for your choice of city and they'll work on bringing it to you soon. They chose these cities first, both partially because they were cities the team knew, but also because they use a major trend-setting city like London as a base, before finding nearby cultural hubs.
After much research, the company also found that there were lots of independent bars and restaurants in these cities which the company wanted to support. NAVA delivers data insights back to the independent venues to help them better understand their customers, increase their presence in the market and compete against larger chains (which often have huge data science teams, unlike independent businesses). Higgs explained how much the company wants to simplify the data science side of things for these businesses, this will eventually lead the business owners to make key decisions that could attract more, (but the right kind) of customers as well as better understand what's working and what's not within a venue.
Who's on the team?
NAVA currently has a team of eight people, which started off very tech heavy whilst the team were building the initial product. Since the launch of the app, the company moved on to creating curated content and now is focusing on strengthening the data insights for venues.
"My co-founder Tom led on the super technical stuff in the early days, built largely by Sam and Anna! He's built a data company in the past so knew what data to collect from day one. We're currently working hard on the personalisation side of things. In the future, we want to better account for things like the weather. So that the app isn't suggesting outdoor activities if it's pouring with rain on that day,"
"We also have another Co-founder which we brought on early in the beginning of NAVA. Kurt Henderson, who has a design and product background, is our Chief Product Officer. We have Kurt to thank for all the amazing design on the app - it's super colourful and design focused." commented Higgs.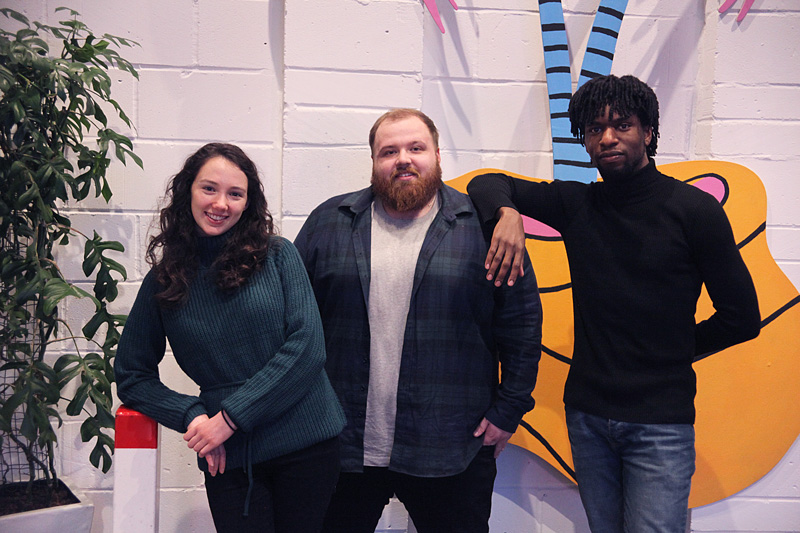 Where does NAVA differ from other travel platforms?
Like most companies, NAVA does have some competitors. TripAdvisor is of course one of them, however, Higgs explained how she believes NAVA differs: "We take a very different approach to TripAdvisor and Google Maps, who are doing a lot more in the space nowadays. Our competitors target travellers and tourists (who can sometimes, be of the older generation). Whereas we are attracting the Instagram generation and the locals that want to keep up to date with events each week. On top of that, we're much more focused on the individual using the app, making sure the content we serve is relevant instead of generic."
"A few of our other competitors are also solely focused on places to eat and music gigs. And while we do cover an aspect of that on NAVA, we understand it can be easy to end up eating your way around a city and not seeing much else, which is great because who doesn't love food? But it's also fun to explore the culture a city has to offer. We are providing more in culture, fashion and independent gallery experiences." explained Higgs.
NAVA is working hard on further developing its 'search' function as it wants to ensure the app really caters for all kinds of dietary requirements (as a gluten-free gal, I was extremely pleased to hear this!) but also any other requirements users may have (including those not related to food). For example, NAVA understands its users are keen to know if a café/restaurant can provide WiFi, as this piece of information can alter a user's decision whether to go there. That's something people will soon be able to search for.
A push in the right direction
Unlike some startups, NAVA's funding journey has been fairly smooth sailing so far. The company received an initial round of funding from angel investors (£300,000) and then received another round from investors that they met through an accelerator they joined.
"We went through an accelerator in Toronto, Canada called Creative Destruction Lab - and although it wasn't particularly close to home (we are based in London) we chose it because it's been recognised as one of the world's leading programs for Artificial Intelligence, and there's a booming scene for AI in Toronto/Waterloo. It already been considered as one of Y Combinators prime competitors for AI startups so it was an opportunity we couldn't turn down. There was just loads going on there, so it was exciting! It also works closely with a university – so they bought in loads of scientists for us to work with which was a great experience! The accelerator has a great network to work with.
"It certainly wasn't your average accelerator, and to be honest, it was quite a brutal process. It was also one of those things where you get out what you put in. You can get eliminated at each round based on whether you hit certain objectives, so you've got to work hard to survive the whole way through to meet investors at the end. It was a great feeling to graduate, and we still have that network we can turn to as an alumni company. I would really recommend this accelerator to other startups working in the AI/machine learning field." commented Higgs.