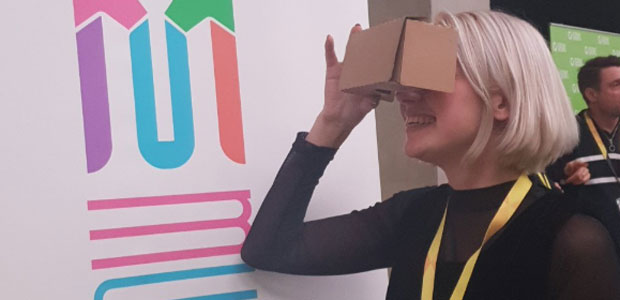 Modernising museums with Musemio
With co-founder Kaitlin Fritz, Olga Kravchenko talks to Startups Magazine about her startup - Musemio.
Musemio is a VR mobile game designed to get children engaged with culture. Olga Kravchenko, CEO and co-founder was first inspired when she asked herself the question: 'Why aren't museums personalised?'
Imagine you are in a museum and you are trying to get a look at the Mona Lisa - but there's a crowd, and even if you do manage to catch a glimpse, you can't linger as there's a queue waiting. Now imagine it's empty. That is what Kravchenko has created with Musemio.
Children are less engaged with culture and more interested in technology - they have a short attention span, which Kravchenko likened to a goldish's. Children need constant visual triggers to maintain interest.
In the UK, 90% of schools have cut faculty or lesson time in at least one creative subject and in the cultural sector there has been a 14% drop in youth museum visits. Musemio aims to tackle this by bringing a modern experience to a construct as old as a museum.
Musemio, now at proof-of-concept stage, is intended to be a VR EdTech platform to get children to learn about culture while supporting curriculum standards, and most importantly - keeping the children interested.
"Throughout this time though, I have had a cofounder at Musemio, Kaitlin Fritz, who has similar goals-revolutionising education and arts accessibility  with technology," Kravchenko explained.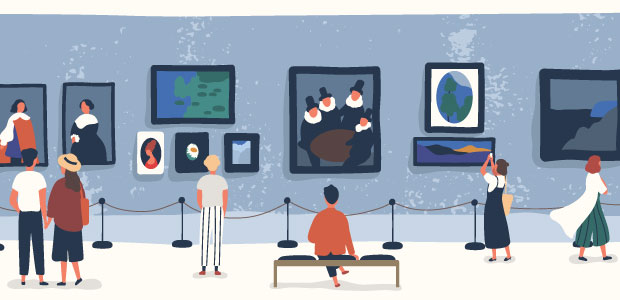 "Though we are from two corners of the world, Kaitlin and I make a dynamic team. She has recently completed her M.A. in Art History at UCL after completing her undergraduate degree at North Carolina State University in the US. 
"Her interdisciplinary background in education, drive for entrepreneurship, and eye for design have allowed us as a team to accelerate Musemio's traction this summer."
The startup is currently finishing the King's20 Accelerator Programme at King's College London and has joined the UCL Launch Program, as well as being a part of the Y Combinator Startup School.
Although Musemio was only founded last year, Kravchenko explained that the startup has already started to make some significant headway: 
"Together, we have created our four level prototype that matches gamified adventures with curriculum themes for children between the ages of 8-12. We use stories, immersive media, and academic resources to not only spark children's interests in art and culture but also fully immerse them into learning with VR." 
Now imagine, a child puts on a VR headset and can walk up to the artwork in the museum and spend as much time as they like looking at it. Kravchenko is hoping to personalise the game so that it can provide parents and teachers with reports on the child's progress. 
"This summer we have gained interest and recognition for our mission to disrupt education, as we have had a successful in-school trial with children and ICT teachers and have more scheduled for the autumn. 
"Beyond traction in academia, we have won recognition from Founder's Factory as an F-Factor Finalist. But, this is only Musemio's beginning on its path to success, and though I am continuing the learn and grow, I am excited to see what the future holds."
Kravchenko is aiming to implement Musemio into 30 schools by 2019.
When asked to summarise her experience as a startup so far, Kravchenko put it simply with a smile: "The best year of my life."