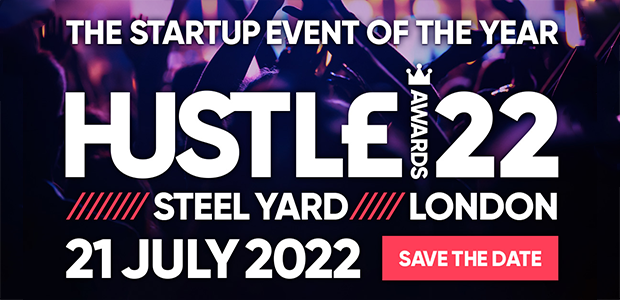 The Hustle Awards just got bigger and better! 
This is the networking event of the year, bringing the entire tech startup community under one roof to celebrate the very best of the industry. Taking place at the Steel Yard, London on the 21 July 2022 – this is not to be missed! 
The Hustle Awards just got bigger and better! 
So, what's changed? 
Our mission… 
Recognise the achievements and innovation of individuals and companies

 

Raise standards across the sector, with a particular focus on diversity, inclusion, and sustainability

 

Inspire and celebrate the creative and entrepreneurial journey

 
What else… 
We have launched new categories to encompass all parts of the startup journey. We've transformed the judging process – it is rigorous and transparent, judged independently by business leaders ensuring the Hustle Awards sets the benchmark for the highest possible standards, making it the most respected awards scheme in the industry. 
Being shortlisted will provides your business with a wealth of benefits:  
It is the highest level of credibility when securing funding

 

Improves brand visibility through extensive PR and marketing opportunities

 

Boosts team morale and motivation

 

Attracts and retains top class talent in a competitive market

 
Your can enter from the 14th February via the entry portal on the website here, where you will be able to find out the criteria and eligibility of each category and download the entry guidelines to be in with the best chance of winning. 
We also have a new, fresh look – we hope you love it as much as we do! 
Plus, one of the hottest venues in London that will allow us to put on one hell of an evening of dazzling you with technology, world class entertainment and delectable food and drink. 
We have 250 tickets available; you can add the date to your diary and buy tickets here. 
The Hustle Awards is THE event of the startups industry calendar. It's the one to win! 
Find out more thehustleawards.co.uk