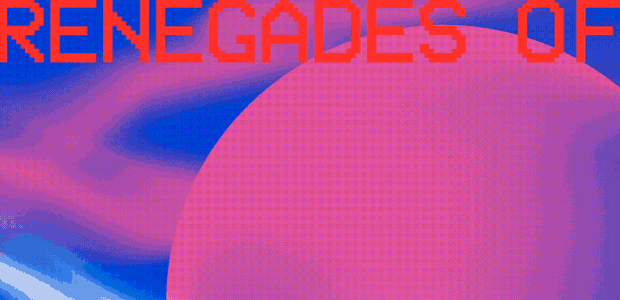 A hunt for the most renegade idea
As a startup, what would be your Golden Ticket to propel you towards success? Workspace expenses covered? Invaluable mentoring and guidance?
Well then, one year's paid membership at a popular, dynamic workspace like Huckletree, with one-to-one mentoring sessions from its 'Renegade Champions' sounds like it will be right up your street. 
'We're thrilled to announce the launch of Renegade Search: a hunt for the most renegade idea in the universe. We're offering one startup a twelve month residency on us, starting off at Huckletree Soho, our newest workspace accelerator. Set in the heart of the city's original creative district, Huckletree Soho is a base for renegade founders ready to take the step from startup to scaleup.' - Huckletree.

---
So what's up for grabs?
One year's Huckletree membership, starting at our Soho location
One-to-one mentoring sessions from the incredible Renegade Champions, our judging panel (see below!)
Our Renegade Starter Pack with hookups and perks to help you scale
All the benefits of being a Huckletree member: access to invite-only events, wellbeing sessions, weekly drinks and more!
The magic checklist:
You must be a company in high-growth stage looking for a satellite/innovation space for the next year
You're looking to scaleup and grow a progressive boundary-breaking concept that will make a positive impact on the future of your industry
You're in line with Huckletree's values, brand and community to support our curated ethos
You can be from anywhere in the world, but you're happy to be based initially at Huckletree Soho, then our locations in the UK and Ireland.
Apply Now (Deadline: 30th May)