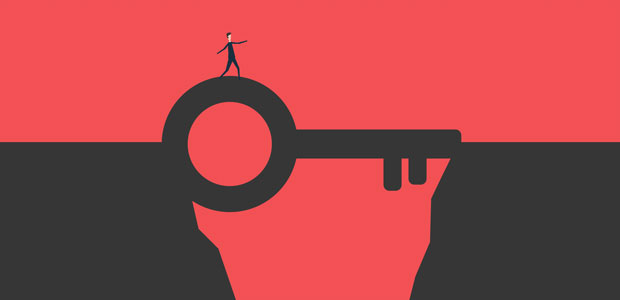 How commercial champions can help unlock opportunities
Dr Jeffery Timmons of Babson College in Massachusetts developed the Timmons Model of Entrepreneurship during his PhD thesis at Harvard University. This model has now become a well-known guide for entrepreneurs on how to increase their chances of success. Basically, he states that the success of a startup business hinges on the entrepreneur, the (market) opportunity and the resources.
Ask the average person what they believe is the greatest challenge when establishing a startup or scaling a business and one of the most frequent answers will likely be related to funding. Yes, it can be a colossal challenge for any entrepreneur, but that is only part of the answer, just like Dr Timmons identified.
As Scotland's leading company creation and enterprise programmes for the university sector, we support emerging spinouts and startups, acting as a catalyst to accelerate the creation of innovative products and services that will improve lives and safeguard our planet. We therefore come across many students, graduates, lecturers and university staff who are brilliant thinkers, problem solvers and innovators. They have the energy, drive and understanding of the problem they are trying to solve. But because they have honed their skills in an academic environment – which prioritises world-leading research and knowledge gain - many can be missing the commercial acumen that it takes to create and grow a business and to raise the necessary funding to do so.
People who carry the wounds of entrepreneurship, with its ups and downs, successes and failures, can offer invaluable support to early-stage startups. These individuals – call them commercial or business champions – who can guide early-stage entrepreneurs, are the key to unlock funding and growth opportunities. From sharing their own experience through a mentoring relationship to engaging with their network of investors, business/commercial champions can make a massive difference to the destiny of any ambitious startup.
Let's take the example of Novosound, one of the most promising spin outs in Scotland, founded by Dave Hughes in 2016 with the aim of revolutionising ultrasound imaging. From winning several funding competitions as an early-stage startup – including the Converge Challenge in 2017– the business took on a commercial champion with the help of Scottish Enterprise, ahead of its first seed investment round in February 2018. Richard Cooper was not new to the startup scene, having led Cascade Technologies, a Strathclyde University spin out that was created in 2003 and sold to Emerson Process Management in 2014. The company is the largest exit to date by Strathclyde University. People like Richard bring credibility and experience to the team, and both attributes are essential when raising equity funding.
Thanks to this 'match made in heaven' between Dave Hughes and Richard Cooper, Novosound was able to quickly secure £1.5m, more than double its original target. This was the first of a series of large investments for the company that has since secured an additional £1.8m and is now entering the digital healthcare market.
This is just one example, but there are many more that can demonstrate the power of business expertise in helping innovative startups secure funding and take them to the next level.
Gaining access to such champions needn't be difficult. However, it still seems a challenge for many entrepreneurial eco-systems, like the Scottish one we operate in.  We need a wider network of those who 'have been there and done it' to get back into the entrepreneurial arena and do it all over again. We also need to change the language and perception around these commercial champions to ensure that our network of support is as inclusive and diverse as the world we live in and the startups we are creating.
Funding will always be a challenge for startups. But by having access to the right people with strong commercial understanding and insight, aspiring ambitious entrepreneurs can better identify the right opportunities for their business and take them to new heights.