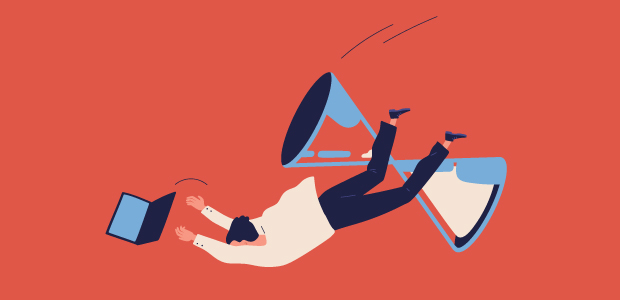 Fireside Chat: How to succeed with a startup
Moderated by Graham Hussey, Co-Founder of The Startup Van, this panel at the Dublin Tech Show 2019 (DTS) made up of celebrity companies in the startup arena, Expon Capital, 500 startups, Valor Ventures and Techstars, broadly discussed the ways in which a startup can succeed. 
Financing the first stages
Rodrigo Sepúlveda Schulz, Founding Partner at Expon Capital began: "We [Expon Capital] come in after a startup has established Minimum Viable Product (MVP), we fund the product-market fit, not product development. Finding a repeatable business model and a client channel is the hardest part," Sepúlveda Schulz explained. "We help the startup to explore the market and invest money for 12 to 18 months to help find product-market fit. This takes a lot of market research and then more money to grow."
Should startups try to bootstrap?
"Generally speaking, too many startups focus on fundraising and not building the business or product, so bootstrap as long as you can," answered Marvin Liao, Partner at 500 Startups. "Product-market is a b******t term, it takes at least two to three years to get to that point. Startups that come to us and say they have a product-market fit aren't using the term correctly. When you start out you are throwing ideas at the market to see what sticks. Product-market fit is trying to keep up with user demand, and we have never seen this earlier than two years apart from a few exceptions. We work with earlier stage companies."
How to know when you've found a good co-founder?
Lisa Calhoun, Founding General Partner, Valor Ventures explained the signs of a having a good co-founder: "You know because it's working - if it doesn't work that's okay. As a startup you focus on the human drama when sales are either very bad or very high. If it's bad, then focus on sales - and if it's good, then you have traction and room for optionality, so it will work out one way or another.
"Getting stuck at the MVP stage without funding, these are really the big problems in early days. It takes a lot of creativity - you can't just listen to talking heads, it has to come from from you. MVP issues require creative solutions."
When should you make your first hire?
"We help people consolidate two years into thirteen weeks," Claudia Reuter, Managing Director at Techstars explained. "You are incentivised not to pay yourself at the market rate to speed the success of the startup. First hires, if there are no co-founders, are important, think: Is this really a role I need?; Will it extend my runway and get me to market?"

"Startup CEO's are usually fairly new at managing people," Calhoun said. "A good vibe isn't enough - you need a plan of the transparent goals you want them to hit and you need them to agree to hit them. Don't make a gut decision on a great person who is not a great fit for those goals."
"Startups are so excited to get people engaged, they can be too generous with their equity in the beginning," Reuter added. "If they are not a founder, think hard about how to compensate them."
"But definitely have an equity scheme," advised Liao, "At the end of the day, you are selling your mission and vision of your startup and this can't compete with salary."
Where are startups going wrong?
"We always ask, have you done a three to five year Profit and Loss (PNL) projection?" Sepúlveda Schulz explained. "We ask because if you don't see your horizon line or have tools to measure your progress it will be hard to fly. Four tools I recommend to set up early on are: Budget PNL, Technical Roadmap, Objectives and Key Results (OKRs) and a Sales Pipeline.

"We ask for this from startups because it shows how the entrepreneur has thought through the business model and projected it at scale and cost - so understand how unit metrics work and how much money might be needed in a best or worst case scenario to reach these goals. Remember, my job is to say no - I say it 199 times out of 200."
Calhoun recommended startups look on the websites of potential investors to research their questions list beforehand.
Reuter explained that Techstars runs 46 accelerators around the world and accepts ten startups at a time, "We screen the application video and then the team. You may have a product-market fit and solution, but halfway through the process we may help you pivot to a different market and we have to ask ourselves: Will this team take it and run with it?"
Another area startups fail is by assuming that raising money from Ventures Capitalists (VCs) is a business model, "Get your money from your customers to pay for your product," said Sepúlveda Schulz.
"Look at it this way - would you bet your life on your company? Pay rent with it one day? If yes, then nothing should stop you. Not even not having a technical director. Being an entrepreneur requires a special stamina and motivation."