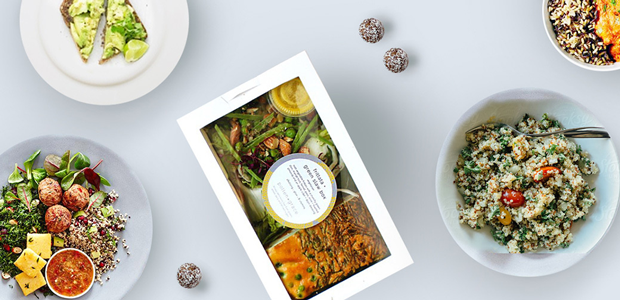 Feedr: Defining your culture blueprint to hyper-charge growth
For founders looking to start a business it is imperative to get the culture right - as getting it wrong can lead to bad investor, customer and employee experience. At Women of Silicon Roundabout 'Founder Focus' workshop track, CEO and co-Founder of London-based foodtech startup Feedr, Riya Grover delivered a thought-provoking workshop titled 'Defining your culture blueprint to hyper-charge growth', and explained why it is so important to get it right from the start.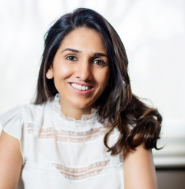 Feedr launched in 2016 as the brainchild of co-Founders Riya Grover and Lyz Swanton, who shared a vision to 'revive office catering in London and make delicious, healthy food available to all'. The foodtech startup has since completed two funding rounds totalling upwards of £2m and grown their team into the double digits. The software platform uses technology to drive personalisation, Feedr has been dubbed a disruptor in the foodtech industry and was named one of the top 100 startups in the UK. 
It's no wonder then that Grover, shortlisted for the Forbes 30 under 30 list, was invited to give a workshop at Women of Silicon Roundabout on super-charging the growth of a startup by means of the company culture.

Why culture?
In the beginning, Grover explained that while they wanted to focus on the product and business model of Feedr, and it wasn't necessarily obvious to focus on the culture of their startup, they realised that, "a positive culture is the main force to drive success and authenticity with internal and external stakeholders of the business."
Grover explained that you have to pinpoint what the mission of the startup is - once you know what your goal, this will inform the values you hold as a company, and as a result, will determine the company culture: "Values will typically stem from the goal of the company."
Grover provided Feedr as an example:
Mission: Transform how people can access healthier, affordable food every day. Build a world-class product experience that is personal to the user and enhances their nutrition.
Values:
We have a desire for big change: to redefine our category and change the world
Food is happiness: we bring food to people they can feel good about
We move fast and deliver, and are willing to test and fail to get there
Humility, integrity and inclusivity in everything we do
We are customer led and take pride in every single interaction we have with our customers and vendors
We trust each other and seek value and input across the business
We are committed to continual learning and development both personally and as an organisation
There are various definitions of 'company culture', Grover listed a few:
An expression of a company's values
The beliefs and behaviours that determined how a company's employees and management interact. Think of it as the personality of the company
A blend of the values, beliefs, taboos, symbols, rituals and myths all companies develop over time
"A clear and understood culture is a key determinant of company success," said Grover, further citing the benefits of a positive company culture:
People know why they're doing it
Employees are aligned in the choices they make
The right people are hired
Hiring considerations 
During the workshop there were a few hands raised asking the question of how to hire someone in line with an existing company culture, Grover answered that startups should, "make culture part of your hiring process. Hire for fit, train for skill."
Startups should examine their hiring process and think, consider whether the candidate can give examples of exhibiting the types of behaviours that will fit the organisation and find out whether they are genuinely excited by the company vision. For example, if a company value is collaboration - then investigate whether the candidate's previous experience had siloed their creativity and tasks, and learn more about projects they worked on with other team members.
"Getting a positive culture right is particularly relevant when you consider millennials will make up 75% of the global workforce by 2025," said Grover.
What will be important to millennials when looking at company cultures?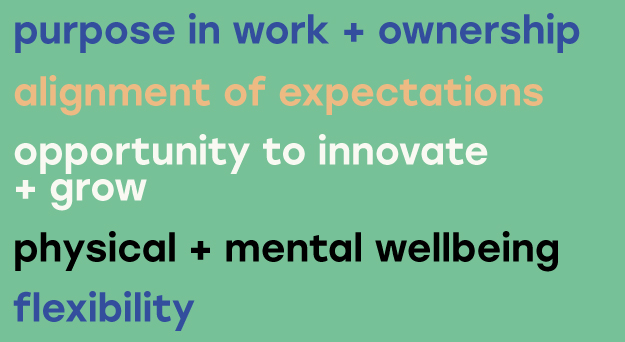 Grover spoke of her previous experience with PepsiCo and also in investment banking and shared that part of her reason for moving onto new opportunities was due to her never knowing the company vision, or feeling that the company culture was imbued with core company values. She shared that her experience working with startups had always contrasted with this previous corporate experience as she felt that those working in startups are closer to the vision, but noted that some companies at 100x the scale of startups can retain an amazing culture.
How can you retain a company culture as you scale?
So you've nailed your mission and values as this has led to an incredible culture in your startup which you are your team are proud of, but now you're growing, adding team members and possibly even new locations - so how do you retain the positive culture you worked so hard to build? "You have to make it a deliberate process," said Grover, offering a few ideas of how this can be achieved:
A dedicated HR Manager
Make the company mission, values and culture a solid part of the onboarding process
Team socialisation: invite senior team members to share stories that represent the company values, with the newer members of the team, and let this identity spread across the business
Incorporate your values into feedback and processes
Think actively about it 
While Grover made it clear that it can certainly be achieved, many people will have experienced larger companies holding onto outdated values or making little effort to work on a positive company culture. "These companies have a disconnect from the original idea and goal, but I've seen companies shift this."
How to leverage a positive company culture to super-charge growth
To ensure a startup's team members are assisting in the drive for company growth, Grover recommended appointing company decision-makers that uphold the company values to influence other members of the team and help foster a consistent culture. 
"It will shift and change," said Grover, "but we should be open to letting this happen to adapt as an organisation with a changing workforce."
As companies scale, it is important to have employees who grow in sync with this, as it can cause conflict to hire above an existing employee if that person isn't ready. Grover shared advice which she puts into practice at Feedr and said to deal with these situations with strong transparency, and to make sure the employee has a really clear understanding of your expectations of their trajectory so that both the team and the company can enjoy growth.
Summary in 4 points
Your values and culture should stem from your mission
Make culture a part of your hiring process
Proactively create an amazing work environment
Enshrine your values in writing: as a constant reminder