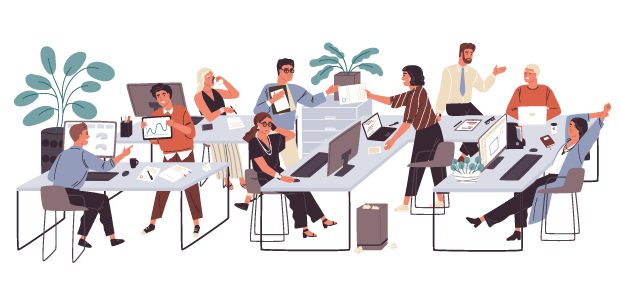 Entrepreneurs vs. Intrapreneurs: A growth mindset
Startups Magazine attended the Women of Silicon Roundabout 2019 (25-16th June) workshop 'Getting an innovative mindset: why the world needs more entrepreneurs and intrapreneurs', and here's what we thought.
A workshop part of the 'Founders Focus: Changing the world through entrepreneurship' track, delved into the appeal and turnoffs of being an intrepreneur versus an entrepreneur with speakers including:
Shilpa Shah (Programme Director at Deloitte)
Ed Greig (Chief Disruptor at Deloitte)
Louise Brett (Digital and Innovation Partner at Deloitte)
Andy Ayim, (Managing Director at Backstage Capital)
Follow your curiosity
Ayim, Managing Director at Backstage Capital and listed Financial Times Top 10 BAME in Tech kicked the panel off, talking about his experience as an intrapreneur: "Though you don't have that 'skin in the game' with financial risk and potential reap of rewards, my experience as an intrapreneur has given me self-esteem and confidence in my ability for not only an organisation, but also myself."
Ayim spoke on his career path that was led by his decision to 'follow his curiosity'. This mentality took him from Elixirr Partners & Elixirr Capital as a Product Consultant where he co-created the Startup Outpost in Silicon Valley and San Francisco, to co-founding the music discovery platform Mixtape Madness, and then on to being the Managing Director at London accelerator Backstage Capital.
You invest in people with a growth mindset, what do you look for?
As a 'Product Management Evangelist', Ayim shared the qualities he looks out for when making the decision to invest in founders, explaining what a 'growth mindset' means to him: "Someone who is self-directing and a continuous learner," he said. "Those with growth mindsets are deep researchers, they look into their industry and do their due diligence on the investor just as an investor would with them.
"I also think, I look for someone who is able to move outside of their comfort zone and explore uncharted lands, because that's when you really learn. It's important that they are willing to change their beliefs in the face of evidence, alongside their changing picture of the world as they learn."
Greig, Chief Disruptor at Deloitte, added to this sentiment: "A growth mindset is the belief in being able to change."
Talking further on how this mindset can be applied within an organisation, Greig added, "as you break down the corporate culture it can be really exciting. But there's no point in trying to attempt cultural or technological change if people don't believe in their ability to change."
Shah, Programme Director at Deloitte, concurred, adding that within organisations, to adopt a growth mindset, you need to build teams you can trust and take on the journey with you: "The earlier you focus on a growth mindset, the more it comes pervasive throughout the organisation."
When it comes to building this team, whether as an intrapreneur or entrepreneur, Ayim offered some valuable insight: "Talent is distributed widely, opportunities scarcely - consider this when hiring talent and building your team."
Fear of fear
It wasn't always a 'corporate' life for Greig, whose background is in farming, but he approached Deloitte because he wanted to work with a team and had a curiosity for technology, having done the web design for his previous company, a butcher's.
Greig was attracted to working on the User Experience, and it was this curiosity which led him to work with new technologies and earn the title 'Chief Disruptor' at Deloitte, "Our motto is, fall in love with the problem, not the solution," he said.
Talking of the differences between intrapreneur and entrepeneur, Greig explained that he felt it was the culture of being an entrepreneur which is found more attractive, as people fear failure more within a corporate setting and innovation is often siloed.
Shah added that corporates can also enjoy this innovation and culture, so long as their employees are able to enjoy creative freedom and opportunity.
The importance of resilience
"Resilience is a muscle, the more it is stretched, the more you can overcome adversity," said Ayim. He continued to say that many people confuse the self at work with the self at outside of work as being separate, but stated that they are one and the same, and this should be considered when understanding your personal and business resilience.
"You have to be comfortable with failure and experimentation," advised Shah.
With Greig adding that you should try to take the positives out of failures, and offered his advice to 'think big, start small and test often'.