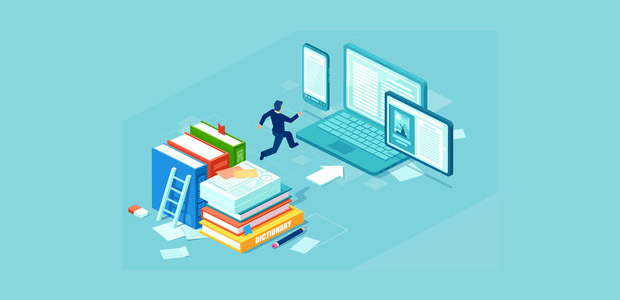 Digital Catapult launches FutureScope, a new end-to-end support programme
Digital Catapult,  is launching Futurescope, a portfolio programme providing targeted support for startup and scaleup companies at different stages of their lifecycle
Digital Catapult, the UK authority on advanced digital technology, has launched FutureScope, the new home for startup and scaleup acceleration. FutureScope is a portfolio programme based on Digital Catapult's best practice framework, and will provide targeted support for startup and scaleup companies at different stages of their lifecycle - from early stage startups just entering the market, to those who are focused on pushing the limits of their technology capability, and later stage companies looking at Series A+ investment and beyond. 
For over seven years, Digital Catapult has been involved in the journey of hundreds of small businesses. Digital Catapult's acceleration programmes and innovation activities have involved over 500 companies across more than 50 cohorts, highlighting just how successful small businesses and entrepreneurs have been as a result of Digital Catpault's interventions and support. FutureScope consolidates and evolves the innovative practices and approaches developed through Digital Catapult's previous, market leading technology acceleration programmes such as CreativeXR, 5G Testbed Accelerator, Augmentor and Machine Intelligence Garage.
FutureScope is a new chapter for Digital Catapult in supporting high-potential small digital tech businesses to accelerate their growth, including their products, operations, commercial activities, skills and investment, and push the boundaries of their existing technology capabilities. Its initiatives will focus on strategically themed areas where digital transformation and emerging tech can have the biggest impact, such as industrial net zero, the metaverse, and supply chain optimisation. 
Dr Maria Nelson, Director of Digital Catapult's Innovation Practice commented:
"Facing the complex systemic challenges ahead of us - whether we are looking to digitally transform whole sectors, or address major challenges like climate change - we must enable and bring together startups across technologies and markets, while maintaining the specific support they need.
"A more holistic, yet individualised approach, is needed in order to enable the growth of the startups and the ecosystem in which they operate as a whole, in order to drive challenge-focused, creative innovation." 
Digital Catapult FutureScope kicks off an Industrial Net Zero cohort, and a current open call for its Industrial Net Zero Scale programme, targeted at high potential scaleups and pre-scaleups applying advanced digital technology to tackle the challenges of industrial net zero. The successful scaleups onboarded to the first FutureScope cohort will join startups from the Industrial Net Zero Accelerate and Build programmes, all using applied technology solutions to help businesses measure environmental impact, reduce waste, optimise usage and extend the life cycles of vital assets, including:
Material resource optimisation: optimising the outputs of an organisation or facility, without increasing input or sacrificing quality

Zero waste manufacturing: designing and utilising products for reuse, remanufacturing and recycling to enable a more sustainable circular economy

Circular economy: Enabling an economy in which materials are reduced, reused, remanufactured or recycled 

Net zero agriculture: Reducing the emissions of our foodstuffs and enabling more sustainable land use
Participants of the FutureScope Industrial Net Zero cohort will benefit from technical and business support, exposure to investors and adopters. FutureScope participants will become part of Digital Catapult's network of technologists, investors, industry buyers and researchers driving change through advanced digital technologies across the UK and internationally.