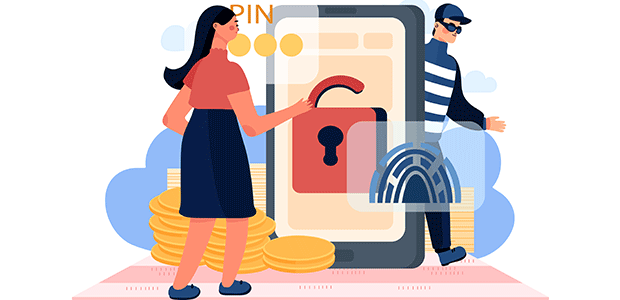 Cirotta stops phone hacking and data privacy invasion in its tracks
Cirotta, an Israeli startup specialising in advanced smartphone anti-surveillance technology, announced the launch and availability of its anti-hacking phone cases, creating a physical security barrier between cybercriminals and the data on a smartphone.
Backed up by six patents and available in multiple configurations to suit the express needs of the mobile phone user, the cases are independent, non-device or network specific. The Cirotta case protects a phone from hardware hacks by:
Blocking all camera lenses, stopping hackers from using cameras to gauge the phone's surroundings

Preventing unwanted recordings, conversation tracking, and unauthorised calls

Preventing operating system hacks, and data sweeping when powered on

Using specialised security algorithms to bypass a phone's active noise filtering system, blocking the threat of the microphone's external use, and overriding the GPS to block location discovery.

Nullifying discoverable Wi-Fi and Bluetooth connections and neutralising NFC.
The cases are available in two models:
Athena – Designed for various smartphone models – currently for the iPhone 12 Pro, and also aimed at iPhone 13 Pro, future iPhone devices, Samsung Galaxy S22, and in the future at many other models. These cases are available in a silver and gold model. The Athena Silver, which is available immediately, blocks a microphone and camera, and the Athena Gold, currently in development, will secure a phone's Wi-Fi, GPS, and Bluetooth.

Universal – Suitable for all smartphone models, the Universal cases will be available in August 2022 and sport a bronze, silver, and gold model. The Universal Bronze blocks only a phone's camera; the Universal Silver blocks both the camera and microphone. In contrast, the Universal Gold blocks all transmissible data points, including a microphone, camera, Wi-Fi, GPS, and Bluetooth.
"Mobile phone technology is the most used form of communication, but it is also the least protected. While there are software solutions to thwart malware attacks, very little has been done to stop cybercriminals from using hardware and communication weaknesses in phones to breach a user's data," says Shlomi Erez, CEO and co-founder at Cirotta. "That is until now. Our cases are a non-invasive way for an organisation to protect a user's phone and data. Our cases give users the power to turn their security functionality on and off while remaining 100% operational when in use."
Cybercriminals actively look for weak points they can exploit in smartphones; these include Wi-Fi connections, Bluetooth, GPS, microphones, and even cameras. Once connected to a phone, criminals scrub a device for personal information such as financial information, private identity records, and contacts. But beyond the connected phone, it's possible to load malware onto an iPhone even when it's off, as a new feature in iOS 15 allows users to locate a phone that is powered off as the chip itself sends a signal using Bluetooth, Near Field Communication (NFC), and Ultra-Wideband (UWB).
A single charge of the case provides over 24 hours of use, and as it is a 100% external accessory, no connection is required between the case and a mobile phone, preventing the case from being hacked. It is available for single use/phone purposes and for organisations looking to lock multiple devices with a unique/single key.
According to Cirotta, its cases are already being put through their paces at several high-profile organisations globally, with great success. Looking ahead, the company is actively working on securing a round of funding to support its manufacturing, marketing, and distribution efforts and a move into the US market.
"Based on the growing interest in the Cirotta cases, we are actively looking for a strategic manufacturing partner and distribution partners in Europe, Asia, and Africa. Our initial focus is to deliver the solutions to business-to-business customers, with a long-term plan to support a business-to-consumer rollout. Our target market currently extends to government and defence organisations, private-sector research and development facilities, companies dealing with sensitive materials, and corporate executives," adds Erez.