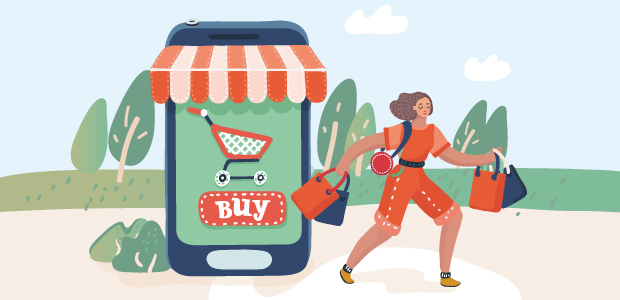 AO Innovation Lab calls for digital disruptors
AO, the online electricals store, and L Marks, leading advisor in applied innovation and experienced investor in early-stage technologies, have partnered in a global search 'for the next digital disruptors who will make online shopping easier and faster for its customers'.
Being a 'startup' has fast become more than a categorisation of a company's growth stage, but a desirable status and way of thinking. Larger companies and established corporates are adopting the 'startup' mindset and steering away from previous stale approaches and propelling into innovative thinking.
"The AO Innovation Lab is about inventing our future now", said AO's Founder and CEO, John Roberts. "I'm passionate about innovation and constantly disrupting ourselves in the pursuit of having the happiest customers. 
"We have a world class I.T. team but we don't know what we don't know so the AO Innovation Lab will challenge our thinking and open our eyes even wider. Partnering with experts like L Marks means we'll find tomorrow's tech entrepreneurs and make their ideas a reality to the benefit of our customers. It's one of those situations where everyone involved is a winner."
L Marks is UK's leading applied innovation advisory firm and has created over fifty global corporate accelerators, and as AO's partner in this venture, it will be on the hunt for startups from all over the world using a specific set of criteria set by AO of areas in which they would like to work with the global startup community.
The AO criteria: 
In-store experience online: towards a digital salesforce
Getting personal: creating unique shopping experiences
Growing pains: IT scalability solutions
A better route: optimising delivery
Picture it: AR technology
Wildcard: Tell us what we have missed
Daniel Saunders, Chief Executive of L Marks, said: "The launch of AO Innovation Lab underlines the entrepreneurial ethos that has existed within the company since its founding less than 20 years ago. AO is a British success story that understands innovation, strategic growth, and the importance to strive for a better way. This is the first time L Marks will be working with a pureplay e-tailer and we are excited to be working with such an innovative and successful company. AO is perfectly suited to support startups in their development whilst harnessing the latest technology innovations to improve their own operations and create new experiences for their customers."
About the AO Innovation Lab
The programme will run over ten weeks in the AO Innovation Lab
Startups will have access to senior mentors and subject matter experts
Access to development opportunities and product validation
Access to pilot schemes on AO.com
Potential for investment from AO and L Marks
Applications to the AO Innovation Lab are open until 23:59:5

9 on Wednesday 22 May 2019. For 

more information about the programme, please visit ao-innovationlab.com.