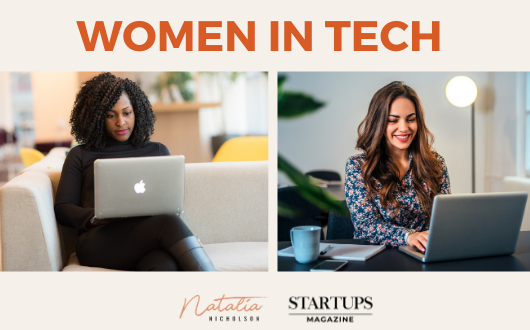 Women in Tech
Date

Wednesday,28 Oct

Location

Time

07:00 PM

Price
Women in Tech is a mastermind group session for women who are looking to start their business and/or have already launched their e-commerce biz or tech startup, or perhaps those transitioning into a freelance tech career.
Women in Tech is for those who are interested to delve into the digital world of selling, yet scared of moving into the industry of the unknown.
Why Join the Women in Tech Mastermind Group?
Slowly but surely, women entrepreneurs are changing the landscape of tech start-ups. Female leaders are seizing the initiative to launch their own businesses and are crushing the statistics, setting up constantly growing companies.
Every woman in the technology sector can achieve success as long as she has the necessary skill set. Running any enterprise is a hard job. It takes dedication, sleepless nights, sacrifice, and hard work.
However, if you have a strong work ethic, you can hit the heights of any man in the industry.
Women in Tech is a safe place where women can network and accelerate their business growth by sharing their stories, learning from others, and focusing on the things that truly matter alongside other female professionals who are in the same position.
This is a FREE event by Natalia Nicholson in partnership with Startups Magazine. Feel free to invite other women you know who want to learn or share their knowledge about technology, and let's show the world how empowered women empower women.