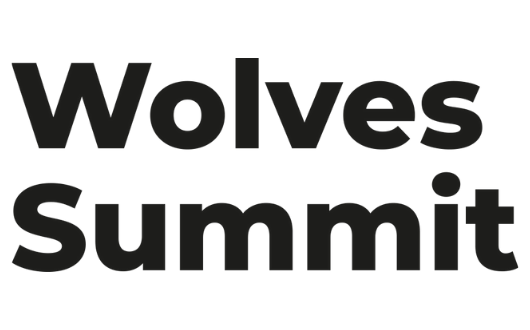 Wolves Summit Hybrid (March 24-26)
Date

Wednesday,24 Mar

Location

Live at CIC Warsaw & globally on Hopin

Time

10:00 AM

Price

Event Price

Starting from €31 (startup ticket) and €43 (Investor & Attendee tickets)
Wolves Summit is a bi-yearly international networking conference that binds together the world of business and innovation, in person, online and hybrid.
Wolves Summit is one of the world's leading startup conferences and the largest tech event in Central and Eastern Europe. Every edition attracts more than 2500 participants from 77 countries.
Since 2015 we have facilitated thousands of investor and corporate-startup engagements and delivered 100+ hours of immersive educational content.
In October 2020 we made history as Europe's first hybrid event. The feedback we continue to receive exceeds our wildest expectations. When we left the startup stage in October, we knew there was going to be a next Wolves Summit edition.
We are delighted to announce that Wolves Summit returns on March 24-26, 2021 in Warsaw with three days dedicated to startups, investors, and executives from the tech ecosystem.
The hybrid format that made the two previous editions a success will be enriched with new digital experiences including multi-stage and matchmaking functionalities, an Investor Podium, dedicated Scale-up, Accelerator, and Community Partner Stages.
For the first time, we will have investors 'pitch' to startups rather than the other way around which makes sense in a world where startups need funds as much as funds need startups. And with a new stage dedicated to Series A and B startups, we are taking a first step towards catering to more mature startups.
We've got more exciting things lined up for 2021 including a brand new venue and partnership options at all investment levels.
Join innovative entrepreneurs, investors, and business leaders on 24-26 March 2021 to continue the conversation about how we can influence positive change and thrive during times of adversity.
We look forward to seeing you there in March!