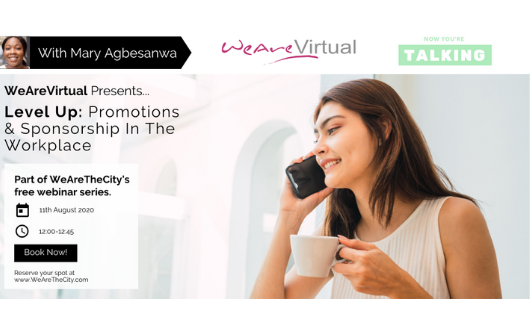 WeAreVirtual: Level Up: Promotions and Sponsorship in the Workplace webinar | Mary Agbesanwa
Host:
WeAreVirtual / WeAreTheCity
Date

Tuesday,11 Aug

Location

Time

07:30 AM

Price
This session will focus on career development and we will be discussing articulating your worth in the workplace and the importance of finding a sponsor!
As an attendee you will experience a fun and welcoming atmosphere where we will be completing useful worksheets and discussing goals alongside other enthusiastic and ambitious women.
By the end of the session, you will have levelled up professionally and walk away with a positive career mind-set.