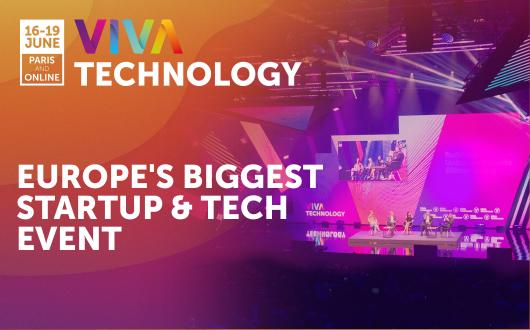 Viva Technology
Date

Wednesday,16 Jun

Location

Time

09:00 AM

Price

Event Price

190€ (online pass)
Europe's biggest startup and tech event is back!
Viva Technology, which brings together startups, CEOs, investors and global tech actors, will take place on June 16th to 19th, in person in Paris, and online worldwide.
There are many surprises in store: virtual showrooms, 3D innovations, international satellite events, live conference channels… as well as exclusive experiences in Paris!