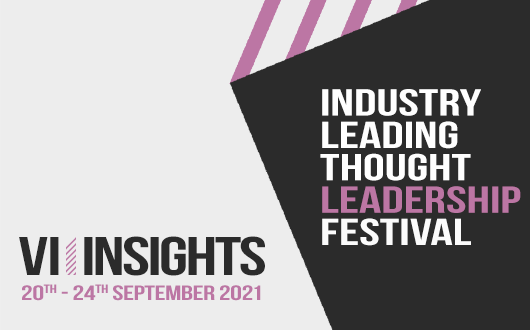 VI:Insights
Host:
The Virtual Interiors Event
Date

Monday,20 Sep

Location

Time

08:00 AM

Price
Virtual thought leadership festival for design-conscious startups.
The need for accessible, online thought leadership became clear following the success of the inaugural Virtual Interiors Event in February 2021.
Approximately 4,000 professionals from 83 countries all connected to take part. Based on the feedback from our exhibitors, sponsors and attendees, we're excited to launch VI:Insights, taking place 20th – 24th September 2021.
The new festival consists of daily, virtual thought leadership sessions such as accredited CPDs, research and white paper presentations and innovation discussions tailored to architects, designers and expanding businesses. The sessions take place over a week at convenient times, so as not to interrupt with the flow of the work day.
VI:Insights will be an opportunity for industry leaders to deliver thought leadership content to a wider, international audience. Without travel and other costs associated with the more traditional approach used in the industry there is less environmental impact. Virtual is the more sustainable option.
Startups Magazine is a media partner for VI:Insights September as well as the main Virtual Interiors Event in February 2022.