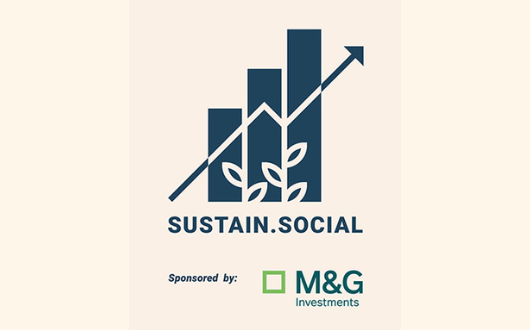 Sustain.Social (The Sustainable & Social Investing Conference)
Host:
Sustain.Social is organised by Investor Conferences (UK) Ltd
Date

Thursday,27 Oct

Location

Champagne Suite, 1st Floor; Novotel London West, One Shortlands, LONDON, W6 8DR

Time

09:30 AM

Price
"Sustainable investing. Social investing. Impact investing. Ethical investing. Socially-Responsible investing. "Green" investing. Businesses that solve the sustainable and social problems facing the world today, are tomorrow's unicorns - set to flourish. Learn about digital impact, renewable energy breakthroughs and more.
Sustain.Social is a one-day event and exhibition for people who want to use their investing power to help solve some of the pressing issues facing us today. Be at the cutting edge of investing and learn how to transition from fossil fuels and mining into other growth technologies you can be proud of. • Find out where we are now. What are the latest ESG trends and the fastest growing sectors? • Learn how to build your own, multi-asset, sustainable portfolio • Panel session on "Solving the climate crisis" • How to select investments that fit your criteria - financial and otherwise • ESG Investors' Question Time – open to the floor, with delegates invited to put their ESG investment questions to the panel for discussion and debate Sponsored by M&G Investments, this one-day event will help you become a confident and successful sustainable and social investor. SPECIAL TICKET OFFER for StartUps Magazine network: Use this link to register and SAVE £25 - giving you a complimentary ticket, worth £25! http://www.eventbrite.co.uk/e/223304649217/?discount=STARTUPS22