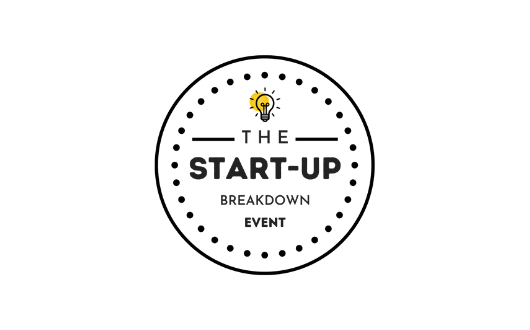 The Start-up Breakdown Event
Host:
The Virtual Events Experience, Lady PA & Hot Hospitality Exchange
Date

Wednesday,14 Apr

Location

Time

12:30 PM

Price
The Start Up Break Down Event - Everything you need to know in 2 days!
Wednesday, 14th April & Thursday, 15th April 2021 - 12:30 until 6:30 PM GMT time
Free event
Thinking about starting your own business?
Don't know where to start?
Want to turn your side hustle into the main money-making event?
A two half-day event sharing a simple and easy-to-apply start-up roadmap to the public interested to start or develop an early-stage business. A free event where participants will be able to learn what they need to know to start a business while meeting/networking with key suppliers.
Topics to be included are:
How to choose your company name?
Which business model is right for you?
Financial insight and advice
Choosing your bank & accounting services
Legal requirements
Branding and Design
Setting up your website, social media
How to generate leads for a new business
Why?
The latest studies and findings have shown that 65% of UK employees want to start their own business and on average there are 18,100 searches on Google UK site with the search query 'how to start a business'. 2020 saw a rise in the formation of start-ups due to the current pandemic. As early-stage businesses, we decided that we needed to come together and create an event that gives the basics, essential insights, and relevant suppliers for a start-up business. Our vision is to provide a roadmap for success for any and every start-up.
We are giving back:
The event will raise money for Shaw Trust, a registered charity with a mission to realise everyone's right to live a decent and dignified life through rewarding employment. They deliver high-quality employability programmes and through Ixion, part of Shaw Trust, offer New Enterprise Allowance, a business support programme and mentorship to help unemployed people to start or develop their own business.
P.S.: We are looking for key exhibitors as: bank, legal, accountant, leads generation, HR and any relevant for the audience.
Contact to know more: hello@thevirtualeventsexperience.co.uk