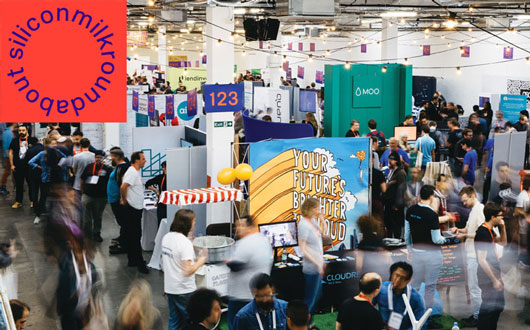 Silicon Milkroundabout Nov/2019
Host:
Silicon Milkroundabout
Date

Saturday,23 Nov

Location

The Old Truman Brewery, East London

Time

12:00 PM

Price
The job event for tech professionals.
Silicon Milkroundabout is the UK's largest tech jobs fair, with thousands of roles on offer for developers, data scientists, designers, digital marketers and product experts.
The event takes place over a weekend and is attended by over 200 companies, from bootstrapped startup to high-growth household name. This is your chance to meet with the their core team members, find out what jobs they have on offer, and get a taste for their company culture. Whatever your tipple, there'll be a company and job for you.
Our events are very different from your typical cold, stiff and unimaginative corporate job fairs. We pour character over our events, and we make sure it's a good day out. We've realised that a cocktail of face-to-face, informal conversations and a buzzing, relaxed environment is a great way to get a job… so don't miss out!