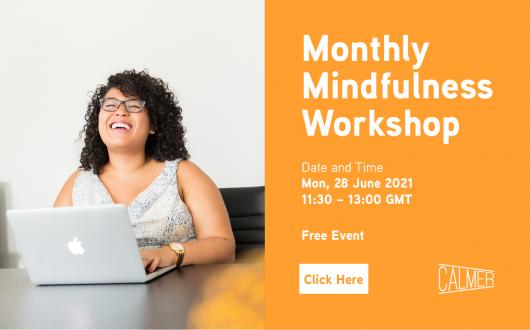 Monthly Mindfulness Workshop - How to practise wellness at work
Date

Monday,28 Jun

Location

Time

11:30 AM

Price
Join the Calmer experts for a lunchtime workshop sharing practical tips on how to find mindful moments & practise wellness at work.
Join the Calmer team in this interactive lunchtime workshop and explore a few different, evidence-based ways you can quickly and simply practise wellness at work. You will be guided through breathing patterns designed to calm the nervous system, as well as mindful movement you can do in your work clothes.
We will also share tips on how to sprinkle in mindful moments into your working environment, so you can immediately embed a culture that centres wellbeing in the workplace.