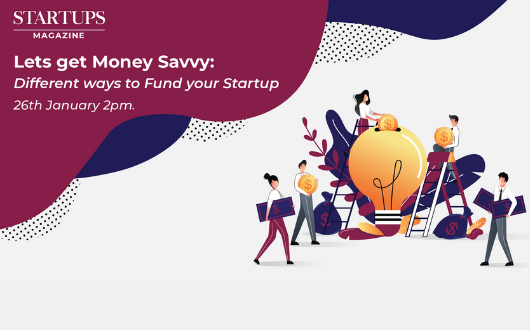 Lets get Money Savvy: Different ways to Fund your Startup
Date

Tuesday,26 Jan

Location

Time

02:00 PM

Price
The finance issue is due to be released at the end of January and we are celebrating with our finance partners - ask them all your questions
This will be a VIRTUAL event, held on Zoom but with a mix of polls and interactions.
About this event
Join us, virtually, to celebrate the launch of our first issue of the year, Finance & Fintech. We have gathered the experts from a number of funding opportunities to pitch to YOU.
Followed by a number of breakout rooms, featuring a funding expert and an editor to help dig in to the real questions you have.
You will get the chance to:
👉 Hear from 4 experts about the funding opportunities available to you, as a startup, including VC Funding, Crowdfunding, Accelerator programmes & Loans.
👉 Ask your questions and have them all answered by our experts.
👉 Receive exclusive access to the digital issue 24 hours in advance.
Agenda
2pm: Arrival and Introductions 👋
2.05pm: Kevin R Smith "pitching" crowdfunding 💸
2.20pm: Helena Murphy "pitching" VC Funding 💰
2.35pm: tbc
2.50pm: tbc
3.05pm: breakout rooms with our editors & speakers ⚡️