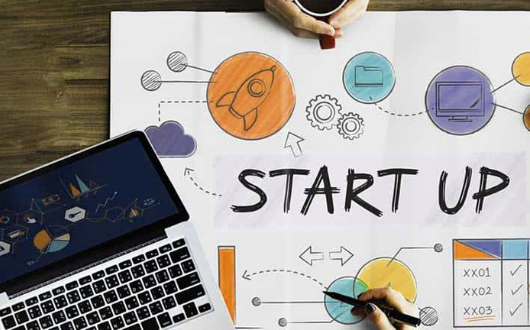 Kickstart your new Start-Up! What to do & not do when you're a start up
Host:
Startups Magazine, Fig Offices Swindon & Correct Careers Coaching
Date

Thursday,07 Jan

Location

Time

11:00 AM

Price
Startups Magazine, Correct Careers Coaching & Figflex offices come together to discuss & answer all things that new business' are facing
Fig Offices, Startups Magazine, and Correct Careers Coaching all have expert knowledge working with start-up businesses and through years of combined experience we understand the challenges that are faced during the current climate. Collectively we're able to carve out a pathway to success that will enable businesses to thrive at their beginning within a competitive market.
We're proud to be hosting a engaging event, every minute full of current guidance and advice. We'll take the opportunity to answer any of your personal business questions or try to overcome any immediate obstacles you're facing.
Startups Magazine
Startups Magazine champions tech startups - the entrepreneurial heroes disrupting industries and the creators challenging norms and breaking boundaries. In print and online, the Startups Magazine team works hard to deliver unique content to startups providing valuable insights from industry experts, advice on business fundamentals and most importantly - a platform to introduce tech startups to the world stage. Subscribe today by visiting www.startupsmagazine.co.uk
Correct Career Coaching - Modern Sales Training & Sales Strategy Business
Jamie Martin BSc (Hons), PGCert, LISM (Managing Director & Founder of Correct Careers Coaching) is an award-winning sales professional, cocreator of a B2B sales e-Learning course, as well as an author, podcaster, and speaker. • Jamie has 10+ years' (B2B & B2C) working within the corporate sales, marketing, media, and recruitment/headhunting world
• Correct Careers Coaching has provided sales training to over 28 different industry sectors
• Worked with all levels of business and all size companies (Start-up to £78 million+ turnover)
• 🏆 Best SME Sales Training Consultancy - South West England (2020) - SME News https://www.linkedin.com/in/jamiemartin111 https://correctcareerscoaching.com www.facebook.com/correctcareerscoaching
Figflex Offices
Fig offices, Swindon have become the central business hub for the local Swindon business economy. Providing modern, creative and professional office space along with a dedicated on site passionate team is what we do so well. You'll also notice our extensive event calendar that caters for SME's through to large corporate's such as Google.
We pride ourselves on offering the best of the best. With 100% retention rate and clients feedback to match we are a much sought after location of choice for new and thriving business'. What set's aside from our competitors, apart from the iconic central building location is the ongoing business support and regular opportunities to network with likeminded business' that will encourage business referral and eventually business growth.
We truly do become an extension of your team and work alongside your business to grow.
#ourofficesyourway