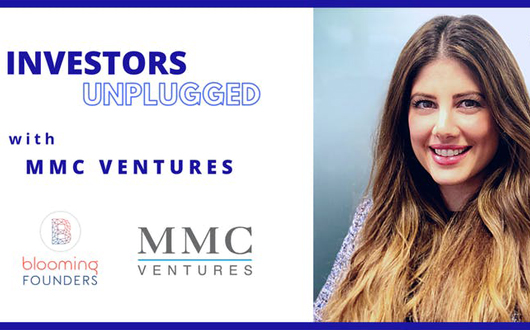 Investors unplugged
Date

Wednesday,01 May

Location

Blooming Founders, Unit C, 81 Curtain Road, London, EC2A 3AG

Time

06:00 PM

Price
Investors Unplugged is a unique opportunity for you to gain direct connections to investors, practice your pitch and receive first-hand feedback.
MMC Ventures will help you understand whether VC funding is right for your startup, what type of companies they invest in and what founders they are looking for.
Meet MMC Ventures
MMC Ventures is a venture capital fund that invests in early-stage technology businesses, focusing on companies in-between Seed and Series A.
MMC has backed more than 50 high-growth technology companies and is one of the most active venture capital investors in the UK. We back entrepreneurs based in the UK with global ambition, and partner with them to provide capital and strategic input as they grow.