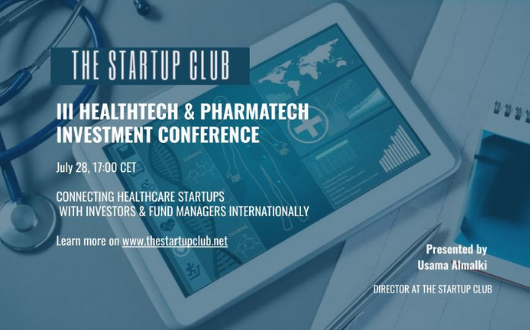 III HealthTech & PharmaTech Investment Conference
Date

Wednesday,28 Jul

Location

Time

05:00 PM

Price
Connecting the Healthcare and Pharma Innovations & Technologies with International Investors.
It's The Startup Club platform for Startups, Healthcare expertise, CEOs, Investors, and Entrepreneurs to explore opportunities in the Global Healthcare field and to power big ideas and new technologies that will empower Human's life.
The Conference is open basically for Investors and Capital organisation looking for opportunities in Healthcare Field.
The scope of this HealthTech and PharmTech includes Clinical practices, Smart Apps, Clinical innovations, Medical Researches and Pharmaceuticals.