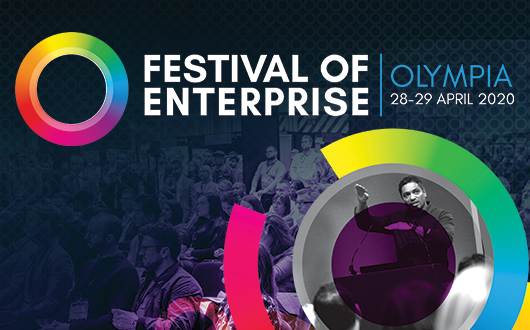 Festival of Enterprise
Host:
Festival of Enterprise
Date

Tuesday,07 Jul

Location

Olympia London, Hammersmith Rd, Hammersmith, W14 8UX

Time

04:00 AM

Price
Grow your business, network and knowledge at the Festival of Enterprise.
Whether it's cashflow that keeps you up at night, not enough sales, finding and recruiting talent, worries about your competitors, lack of motivation, or simply issues with your systems or inefficient processes - the Festival of Enterprise will have it all covered.

Your free visitor pass gives you access to the full event agenda, focusing on 5 main themes: funding, revenue growth, technology, strategy, and inspiration. Business owners and entrepreneurs will take away proven strategies that the most successful business owners have used to fuel their growth

Content delivered by over 100 expert speakers across hundreds of sessions, the exhibition floor giving you access to over 150 companies all specialising in helping businesses reach their growth potential, over 40 networking events taking place, and over 4000 entrepreneurs in attendance - it'll be two packed-full days of knowledge and networking, all designed to help your business grow, faster.