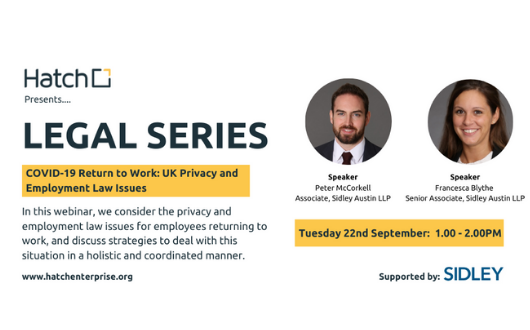 COVID-19 – Return to Work: UK Privacy and Employment Law Issues
Date

Tuesday,22 Sep

Location

Time

08:30 AM

Price
In this webinar, we consider the privacy and employment law issues for employees returning to work
The novel COVID-19 global pandemic continues to raise numerous issues for employers and consequences for employees across all industries. This situation is without precedent in modern times and is extremely dynamic with rapidly occurring new developments, guidance and issues that will impact employers.
In this webinar, we consider the privacy and employment law issues for employees returning to work, and discuss strategies to deal with this situation in a holistic and coordinated manner.
The speakers are Francesca Blythe, Senior Associate and Peter McCorkell, Senior Associate from Law Firm Sidley.