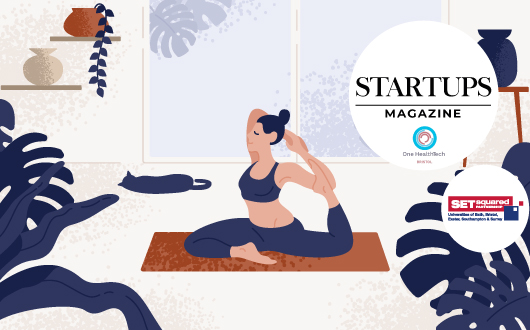 Balance: Startup Wellness // Health Tech Startups
Date

Thursday,23 May

Location

The Engine Shed, Station Approach, Bristol, BS1 6QH, UK

Time

06:00 PM

Price
Startups Magazine, in collaboration with One HealthTech Bristol, invites you to an evening of talks and workshops designed to raise awareness and create a network of support for founder wellbeing, while shining a light on healthtech startups setting out to heal and help others.
Working for a startup can be all-consuming, often you are essential to the daily running of the business and without you everything comes to a standstill. This can mean that mental health ends up taking a backseat and is not considered a priority.
As part of our mission to help startups on their entrepreneurial journeys, this event will be launching our May/June issue which is dedicated to both healthtech startups, and features examining startup wellbeing and offering practical tips and advice.
We invite you to an evening of talks and a workshop to learn more about the latest healthtech innovations and to raise awareness about the importance of looking after your mental, emotional and physical health as a startup.
JOIN US FOR AN EVENING OF:
Inspiring talks

Panel discussions

Q&A

Business plan mentoring

Resilience workshop

Fizz, nibbles & relaxed networking

Free copy of Startups Magazine