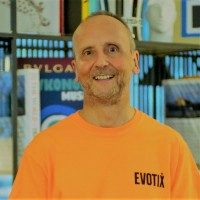 Matthew Elson
BIO
Matthew acquired Evotix (formerly SHE Software) in October 2011. He combines strong commercial and leadership skills with strategic insight developed through a career of varied roles. 
Matthew began his career as an engineer before spending 6 years at McKinsey as a management consultant. Since then, he has built extensive executive experience in large and small businesses, including as CEO of ESR Technology, a manufacturer and engineering consultancy and as MD of Atkins Management Consulting division. 
Heavily involved in all aspects of day to day operations at Evotix, Matthew ensures the business remains focused and clearly/tightly directed, and that the team is engaged and energised. He frequently meets customers and prospects and ensures that the product is developed to meet market needs and enhance value.