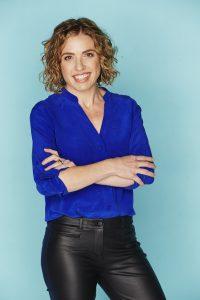 Kristy Chong
BIO
Kristy Chong is the CEO and founder of Modibodi, a revolutionary women's high-tech underwear company that empowers women of all ages, shapes and sizes to live a better life. Kristy is a mum on a mission, fash-tech entrepreneur and social advocate for women's health issues and rights.
With over 13 years in senior management Public Relations roles for multinational organisations including McDonald's Australia, sanofi-aventis and Edelman PR, Kristy has worked with some of the most renowned brands in the business.
When Kristy came up with the idea for Modibodi, she was a full-time mum of a two-year-old and five-month-old at the time, living in Seattle (USA) surrounded by tech start-ups.
She was out jogging, in fact, she was training for a marathon and had been experiencing occasional light bladder leaks. The available solutions were ugly, inconvenient, uncomfortable and a hazard to our environment - disposable hygiene.
Once she realised how problematic the issue was, she couldn't understand why with all the advancements in technology, underwear and disposable hygiene had not evolved. She then knew instantly that she was going to have to create a whole new product category for women.