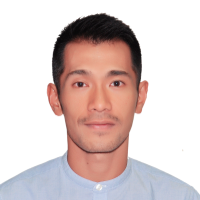 Dr. Khoa Nguyen
BIO
Dr. Nguyen is an experienced immunologist who specializes in studies of cellular and molecular mechanisms by which innate immunity and energy metabolic pathways regulate disease development. He has more than 15 years of experience in building innovative preclinical research programs to investigate neurological, metabolic, and inflammatory diseases as well as 7 years of experience in early stage biotechnology (including drug screening, pharmacology and toxicology).
His PhD thesis work at the intersection of immunology and metabolism resulted in the discovery of the critical role of innate immunity in the development of metabolic diseases. These findings were highlighted in two seminal publications in Nature and Science and a series of other publications in high profile journals such as Cell, Nature Immunology, Nature Medicine, and Nature Reviews Immunology; and are of great clinical interest with regard to the understanding of the complex pathways that contribute to metabolic syndromes as well as the development of new cures for the treatment of these disorders.
In his post-graduate career, Dr. Nguyen applied his technical expertise in cellular immunology and molecular biology; and his knowledge-based strength in innate immunity and metabolism into the field of neurobiology. His pioneering neuro-immunology research program in the last seven years led to the discovery of the role of distinct metabolic pathways in innate immune cells of the brain in the development of neurological diseases. Propelled by these exciting findings was the development of drug candidates to treat neuroinflammation and neurodegeneration, which is currently moving toward clinical development stage for the treatment of Amyotrophic Lateral Sclerosis and Multiple Sclerosis by Tranquis Therapeutics, an early-stage biotechnology company, of which Dr. Nguyen is a scientific founder.