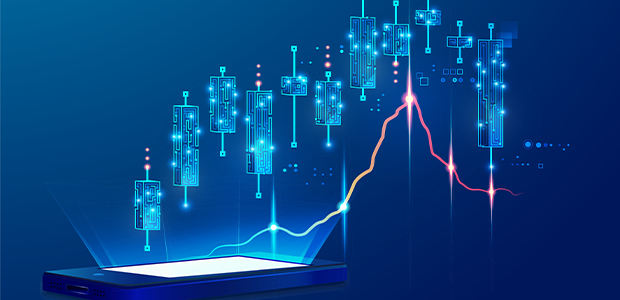 Zoho Announces Continued Growth and Expanded Ecosystem
Zoho, a global technology company, has announced that the Zoho Finance Platform has achieved a 35% increase in new customers in the UK. The company also made a significant expansion to its Finance Platform with 230+ extensions in Zoho Marketplace, and a dedicated developer portal.
Additionally, it also launched Zoho Practice, an end-to-end practice management solution for accountants. These additions strengthen the Finance Platform's ecosystem, helping businesses tailor their applications and collaborate with their accountants to enhance their operations.
"We are witnessing a steady increase in the adoption of the Zoho Finance Platform in the UK. Building on this momentum, we are expanding our Finance Platform ecosystem to empower businesses with enterprise-grade technology, enabling them to tailor their applications to meet their evolving needs," says Sachin Agrawal, Managing Director, Zoho UK. "Furthermore, with the introduction of Zoho Practice, accounting professionals now have an all-in-one practice management tool that enhances productivity and improves operational efficiency, allowing them to focus on delivering more value-added services to their clients. It also improves accuracy through AI-driven anomaly detection in client transactions."
Zoho Practice, a Modern Solution for Accountants
Today, accountants are expected to go beyond providing traditional services like day-to-day accounting, bookkeeping, financial reporting, and tax filing. Clients also expect business insights from their accountants like how to curb organisational spend, identifying additional revenue sources, and strategies for accelerating business growth. However, to provide these bespoke services, the accountants would need a holistic view of their clients' businesses, in addition to managing their own firm's operations.
Zoho Practice, a one-stop solution for accountants comes with client management, document management, task management, timesheet, and billing capabilities. The application also offers a few industry-first capabilities built from the ground up for distributed firms, like advanced collaboration through chat, voice or video call, document sharing, and AI-driven anomaly detection to identify inconsistencies in their client's transactions, so that they can quickly rectify the issue.
The practice management solution comes pre-integrated with Zoho Books (accounting app), and Zoho Expense (travel and expense management app), providing a comprehensive central repository while enabling seamless interoperability between an accountant's practice and their client's finance and operations. This empowers the accountants to grow their firms by offering more value-added services.
Continued Growth of Zoho Finance Platform
The Finance Platform is seeing 45% y-o-y growth in new customers globally. This growth is being driven by Zoho Books, the company's flagship accounting solution that is HMRC recognised and VAT compliant. The finance platform ecosystem also saw an increase of 63% in the global accounting partner network last year.
Continuing on this momentum, the company also launched an enterprise-grade Developer Portal. This allows third-party developers to build solutions easily that customise specific functions of their finance applications, automate routine processes, and publish the extensions in Zoho Marketplace. Additionally, businesses can use the portal to build their own extensions for use within their organisations.
Today, there are 230+ extensions in Zoho Marketplace for the Finance Platform that go beyond the functionalities offered natively, helping solve advanced requirements. Some of the most common uses of extensions include:
Connections to local payment gateways to offer more convenient payment methods to customers

Verifying a contact's email address, and their bank account details to ensure data accuracy

Syncing financial data automatically with other business intelligence and forecasting apps

Adding pin location within a map while recording customer or vendor addresses