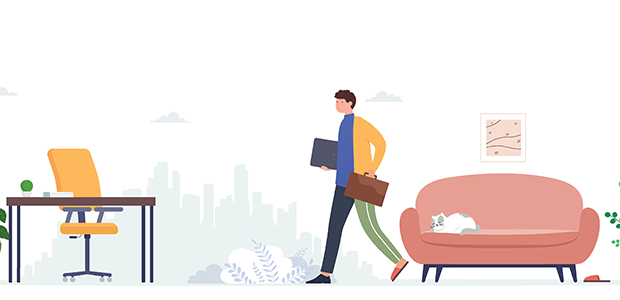 Younger generations will be most impacted by the return to office battle
Responding to statistics from TravelPerk, which revealed that 58% of employees believe in-person meetings are important, global workplace creation company, Unispace, has warned that the younger generation will be impacted if the 'return to the office' battle between staff and employers is not resolved soon.
The firm's data revealed a similar trend in workers valuing the office as a place to collaborate, with 79% of the 3,000 employees surveyed revealing that they missed the social aspect of the office when working from home. A further 75% stated they would be happier to be in the workplace if they knew their peers would also be with them.
However, according to Unispace, it is the emerging generation that both value the benefits of in-person collaboration and actively seek it in their role. The company's study revealed that 81% of those in the 18-34 age group feel disconnected from colleagues in a remote environment.
As Lawrence Mohiuddine, CEO, EMEA at Unispace, explained, with data suggesting that younger generations have a need for in-office collaboration, a resolution to the current battle between employers and employees is needed:
"The debate around the return to the office and the apparent struggle between staff and business leaders is a top news item at the moment, however it is often overlooked that employees do still value the workplace. While flexibility may be the more widely adopted approach at the moment, that does not mean that the office is no longer needed and there is an ever-growing body of research to demonstrate this.
"What is perhaps being overlooked is just who is potentially missing out while the alleged power struggle continues, and that is our future talent pools. There is so much that cannot be taught to the emerging generation of the workforce in a rigid, virtual world. The tips and tricks of the trade picked up from over-hearing more experienced peers in the office or handed down in passing conversations in the corridor are invaluable, and younger demographics recognise this.
"The tug of war between workers and employers that is being portrayed at the moment needs to be resolved – and soon – for the benefit of future talent. Whatever format this compromise takes, I fully believe the office will play a significant role."