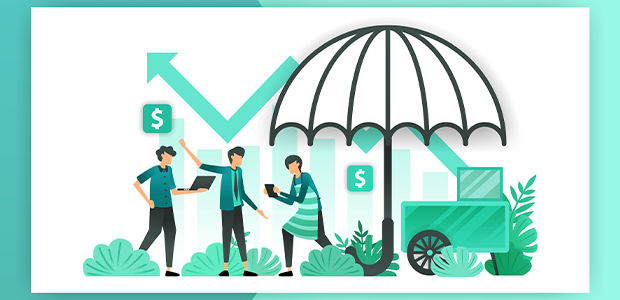 YouLend and Plaid Partnership Boosts SME Financing Approval Rates to 90%
YouLend, a company in global embedded financing, and Plaid, renowned for its data network facilitating consumer banking connectivity, have disclosed in their recent whitepaper that their collaboration has significantly increased SME lending approval rates to 90%.
This figure surpasses the UK's 2022 average of 64% and the previous government-assisted rate of 80% in 2021, thanks to their innovative, automated underwriting system that leverages Open Banking for direct-from-source financial data.
The partnership addresses a critical SME bank-financing gap, particularly in the Eurozone, where this shortfall reaches up to €400 billion. With 70% of SMEs dependent on banks for external financing, this gap leaves many businesses without alternative capital options.
YouLend and Plaid's strategic alliance marks a pivotal shift in the European SME lending environment. YouLend's technology-driven methodology allows businesses to obtain credit three times quicker by utilising direct-from-source financial data. Previously, limited access to traditional data sources often led to financing approval denials for businesses. Now, YouLend's clients benefit from modern underwriting that considers various income sources, offering quick, flexible, and cost-effective financing solutions.
Moreover, Plaid's smooth integration translates to an average 20% reduction in costs, rendering financing more accessible than ever.
Andy Quach, Head of Commercial at YouLend, states: "YouLend's partnership with Plaid has enabled us to deliver a streamlined customer experience and expand access to flexible financing amongst small-to-medium businesses that are typically under-served by traditional credit institutions. The real-time data we receive from Plaid results in applications being completed 3x faster and more businesses receiving funding."
YouLend's platform effectively addresses the ongoing challenges faced by SMEs in securing essential working capital. Small and medium-sized enterprises can now obtain funds on the same day, allowing them to capitalise on growth opportunities promptly.
Zak Lambert, Europe Head of Product at Plaid, expressed: "We're delighted with the results that YouLend has been able to achieve by using Plaid. We've been partners for over 3 years and while YouLend continues to raise the bar for what it means to deliver a great customer experience, we've never been more excited about what the future holds for YouLend and their customers."