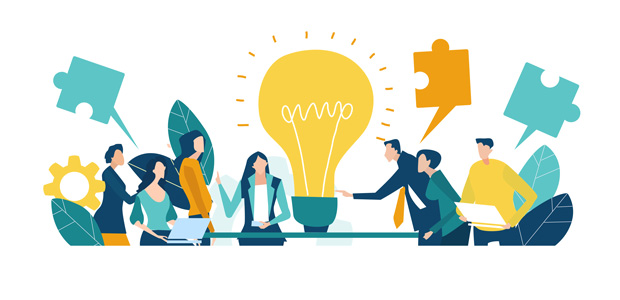 Xero meets with Small Business Minister to call for SME support
The Managing Director of Xero today has argued for a national campaign to help the UK's 5.9 million small firms bounce back post lockdown.
Xero UK Managing Director and Co-founder Gary Turner made the case to the Small Business Minister, Paul Scully MP, at an SME policy pitch this morning. Gary Turner argued that tech firms and small business policymakers should come together to help small firms make the most of the right technology.
Turner reiterated the urgency of enabling small firms to pivot their business models and discover new digital ways to achieve greater value, scale and resilience. Data from Xero's Small Business Insights (SBI), its scorecard on the health of the small business economy, highlights why small firms need more help to digitise and bounce back.  Xero's SBI reported a 28% drop in revenue for small business in May 2020 (compared with May 2019).
"Coronavirus has shown us that firms with digital delivery at their core will fare better in more circumstances," said Turner. "Technology is a critical tool for firms to get, sell and operate online, to be ready for future disruptions and to build resilience to adjust to the changing customer. As the economy reopens and small firms look to rebuild, we must close the digital divide to help small firms recover quickly. A nationwide campaign is needed from the Government to accelerate this development and help SMEs bounce back."
Turner also spoke of the importance of improving small business finance by helping them to tackle late payments and by easing cash flow concerns. Xero's SBI is based on real, anonymised and aggregated data from hundreds of thousands of small firms and found that the average time for small businesses to be paid increased by 7.8 days since February this year. 
Turner also called for more initiatives to get unemployed 18-24 year olds into work by helping to support SMEs with their digital acceleration. 
"If we can create a scheme where we can channel the best, brightest, young minds into the small business economy, that seems like a huge opportunity hiding in plain sight," said Turner. "If we can publicise and champion a scheme, there will be millions of businesses across the country that could benefit. If a family-owned business or a small firm could have a mentor come in and work across the digital element of their business to manage their online Shopify account or organise their online activities for example, then small changes like that can make a huge impact."
"Future employment is not going to come from big business or the government. It's going to come from the small and medium sized business communities and it's so important that we connect those dots together. We've never had a time with such a proliferation of great capabilities to enable communities to cluster together. In today's reality, there is an opportunity to create an incredibly strong and vibrant regional network that is run using best practice, insights and quality control. I'm very encouraged by the prospect of building this new generation of local small business communities."
Today's asks form the basis of Xero's Roadmap to Recovery, created to help small businesses to rebuild and bounce back post lockdown. Helping small firms rebuild is vital not only to the economic recovery, but also to restoring growth and boosting employment across the UK.
For more information about Xero's Roadmap to Recovery manifesto, click here.