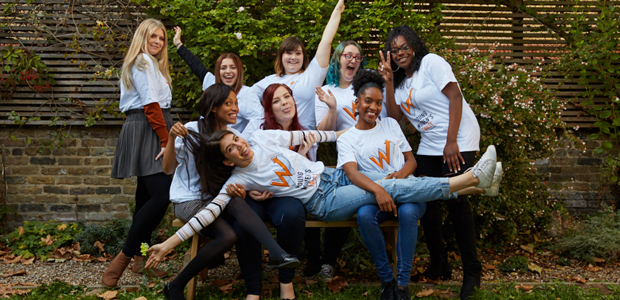 A worthwhile cause
Following our recent Women in Tech event to celebrate Female Founders, Startups Magazine decided to support the Young Women's Trust with all the amazing work they have been doing, with all the profits from the event. 
We caught up with the Young Women's Trust to see where some of the contributions had been used, and we were so delighted to hear this story from Angela.
"Due to Coronavirus I unfortunately lost my previous job and was denied start to my new employment which was meant to restart in September and now I have lost for good due to staff cuts.

This resulted in me having to max my credit card and not be paying most of my bills.

Being a person that was used to work three jobs and never have a day off, the lockdown has had a negative impact not only on my finances but also on my mental health: being away from family and friends and having lots of time to myself in a house full of strangers and lots of worries about the future hasn't been easy.

When I found out I was getting money from Young Women's Trust I felt absolutely relieved.  It was heartwarming to hear that people who didn't personally know me were willing to help.

I used the amount to help cover for that month's rent.

After firstly being contacted via email, my coach and I set up a time for a phone session and started this journey. No awkwardness at all, just two people having a conversation on life and how to overcome its obstacles.  The Trust also offers a useful CV support service via email through which they give you advice on how to built a proper resume.

My coach Yasmin has been such a delight to talk to. Having someone on the other side of the phone that actually listens to your story and helps you to come up with small baby steps to slowly bring some change into your life is a precious opportunity, wish I knew about this way before. I felt acknowledged."