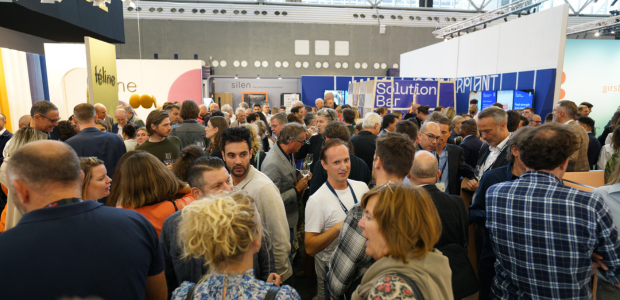 Workspace Design Show Amsterdam 2023: A Resounding Success!
The inaugural Workspace Design Show held at the RAI Amsterdam from 11 – 12 October was nothing short of spectacular. With a vibrant atmosphere, innovative workplace designs, and an impressive lineup of speakers and exhibitors, it left an indelible mark on the industry.
Key Highlights:
Exhibitors Galore
75 exhibitors participated at the event, representing a diverse mix of industry manufacturers and designers. From innovative furniture solutions to state-of-the-art technology, the exhibition floor buzzed with creativity and inspiration.
Global Participation
15 countries touched down in Amsterdam, underscoring the show's international appeal. Both visitor and exhibitor sentiment was exceptionally high, considering this was the first edition hosted in the Netherlands.
A Multinational Audience
Over 3000 visitors filled the venue, drawn by the promise of innovative designs and many networking opportunities. These design professionals hailed from 42 different countries, creating a dynamic melting pot of ideas and perspectives.
Thought-Provoking Sessions
The Design Talks Lounge and Occupiers Forum were intellectual hubs where ideas flowed freely. More than 40 speakers engaged the audience in 12 interactive panel discussions per day, covering topics ranging from sustainable workspaces to the future of office design.
What Lies Ahead
The success of the inaugural Workspace Design Show sets the stage for even greater achievements in the years to come. As the industry evolves, Amsterdam will continue to be a beacon for workplace design innovation and collaboration.