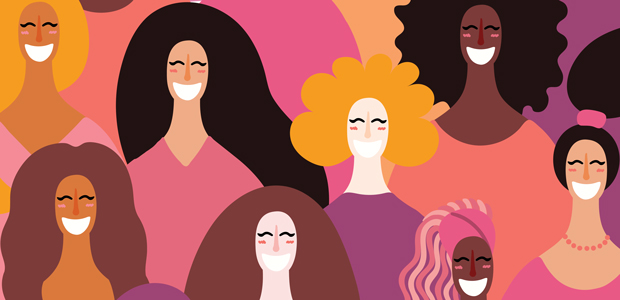 Workplaces step up support as two in five women worried about post-pandemic burnout
To coincide with International Women's Day, O2 is sharing new research revealing how women have been impacted by challenges raised by Coronavirus. As insights show how employees are feeling a year on from the outbreak of the pandemic, O2 is calling on employers to ramp up their focus on wellbeing and take action to ensure women thrive in the post-pandemic workplace.
The findings from YouGov reveal that female employees are wary of "burn-out", with 41% citing it as a professional concern over the next one to three years. This comes as women face a number of unrelenting pressures and concerns – from Covid to caring pressures — which will have intensified this year.  Additional household responsibilities are also a point of contention, with a quarter (24%) of those surveyed stating that women are taking on more than men in their households. 
Whilst people's experiences will vary, stress and coping with additional care and family responsibilities have contributed to employees needing to take reduced hours, with 18% of women and 14% of men taking reduced hours at points since the outbreak of the pandemic. The long-term impact of this looks set to differ due to gender, with only 16% of women feeling 'very likely' to return to full hours within the next two years, compared to over half (51%) of men.
Workplaces do appear to be stepping up to provide vital support, with over two-thirds (64%) of women feeling well supported when it comes to flexible working, and just under half (46%) feeling well provided for when it comes to mental health and wellbeing provision. O2 itself has long standing flexible working policies, with employees encouraged to speak openly to work through flexible solutions that fit individual needs based on their role, with openness and trust between manager and employees. Additionally, O2's strong family leave and care leave policies are designed to empower parents, adopters, and carers to establish set-ups that provide them with the flexibility and time they need personally in order to balance work and home life commitments.
When it comes to broader workplace-wide issues, almost a fifth of women (19%) were concerned about gender pay gap widening, compared to just 3% of men, showing there is still work to be done to engage a greater sense of allyship around the conversations and actions needed to ensure gender equality in the workplace.
Catherine Leaver, O2's HR Director, said: "Moments like International Women's Day are important to take stock and reflect on progress - but more importantly to take action. The pandemic has clearly created additional pressures and challenges, disproportionately affecting women as well as ethnic minorities and those under 30. It's vital as HR leaders that we look at what can be done to accelerate women's success and wellbeing in the workplace moving forwards.   
"At O2 we have a strong heritage in this space, for many years we've strived to create equity for women and we are proud to have a culture of trust, flexible working and transparent family policies. This is something our people tell us they really value.  We remain committed and will take learnings from the last 12 months to continue to refine our actions, and I'm heartened to see that other employers are also embracing flexible working models and providing that support to ensure women across our organisations, and society at large, thrive."
Clare Bliss, co-chair of the O2 Women's Network, said: "As a network, we champion what our members feel is most important to them, and we're incredibly proud to be hosting a series of important discussions and training sessions this week. These research findings highlight a number of important challenges facing women in the modern workplace, from burn-out culture to the ensuring work life balance, and we know that coming together to talk through these issues is often the best way to surface solutions and take action. We hope to continue to open up conversations about how women in particular have found this particularly challenging year, and what more can be done to support self-defining women in our business and beyond."
Vanessa Kilburn, co-chair of the O2 Women's Network, said: "This year's International Women's Day theme is "Choose to Challenge" – an incredibly important reminder for us all to continue collectively championing women's rights in the workplace and beyond, and call out gender bias and inequality when we see it. Crucially we all have a role to play in that, regardless of our gender, which is why this year we're also looking at how men can be strong allies in this space and can help tackle some of the issues highlighted by this research, which also impact men."
Raising the profile of these issues internally, O2's Women's Network is hosting a panel discussion for employees this International Women's Day Panel, with HR Director Catherine Leaver welcoming special guests Harriet Minter and Carina White to explore how we can all choose to challenge and call out gender bias and inequality where we see it. The Women's Network is also running a series of training sessions open to all colleagues at O2, designed to help people have conversations about gender equality in the workplace so people have practical takeaways.
This week of International Women's Day activity is part of O2's ongoing support and championing of gender equality, both in the workplace and beyond. At the end of last year, O2 pledged to equally fund men's and women's England Rugby as part of the renewal of its sponsorship partnership. O2 and the RFU have the collective ambition to grow both the profile of the Red Roses and increase attendance at future games.